73. The Gates (available to stream via Netflix)
Here is a sneak peek of The Gates.
[youtube asrkpr4Wnf4]
The Gates is a documentary covering the proposing, development and launch of The Gates, an art project launched in Central Park in New York in 2005.  The artists, Christo and Jeanne-Claude, had tried to bring The Gates to the park in the 70s, but were shot down by a number of people who thought that the project was silly and was like painting over another painting.  All while watching the footage of 70s New Yorkers who hated the idea, it seemed that they were just arguing to argue.
Part of the completed project in Central Park.
Mayor Bloomberg approved the installation of The Gates and so the project was launched.  Huge teams of volunteers had to get involved to first install the bases and then the arches.  The flag-like fabric hanging from the arches was released with a tab, which allowed all of the gates to be opened within a few hours.
The documentary is a little bit long.  The installation process is sprinkled in with pissy New Yorkers who think it is ridiculous.  Once the project is launched, lots of happy New Yorkers are shown enjoying the park being filled with orange saffron fabric blowing in the breeze, in the middle of February.  I have to say, the timing was important, the impact would have been completely different had all of the trees been covered in leaves.
I don't know why people were so bent out of shape about The Gates.  It was only there for 16 days.  It did no permanent damage to the park, but changed the vibe in the park for a little while.  I still think the documentary could have had 10 minutes less of footage of just the exhibit, but I still enjoyed it.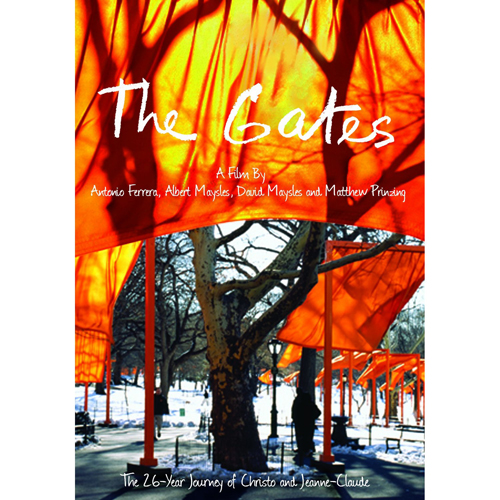 The Gates is available on DVD from Amazon for $21.99.
{ Comments on this entry are closed }