Sad edition of Sights & Sounds, Amy Winehouse was found dead today, at age 27.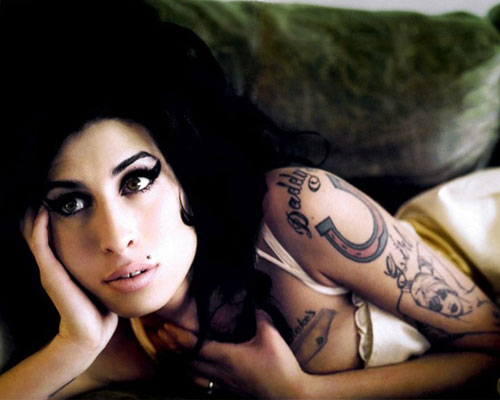 I am unhappy to see people online talking about her in such a negative way – when you've dealt with someone with an addiction (to drugs, alcohol, gambling, whatever), you quickly learn that someone can be a wonderful person and still an addict, they can mean well but turn around and do something ridiculous and destructive to feed that addiction.  I think it is something you have to experience firsthand to understand. We will all take a lot of shit from someone that we love because we love them – and unfortunately, no matter how much help and assistance you offer to someone, sometimes it just isn't enough.  I have a feeling that this might have been the case with Amy, who was immensely talented.  My thoughts are with her family and friends.
Here are some of my favorite Amy Winehouse moments.
[youtube iVaqQe3V498&ob]
[youtube Fl-z_g13RfY]
And my absolute favorite:
[youtube w1evzhSast8]
Rest in peace, Amy.
{ Comments on this entry are closed }