Photo of the week – me and one of the Lady Gagas at my Halloween outing.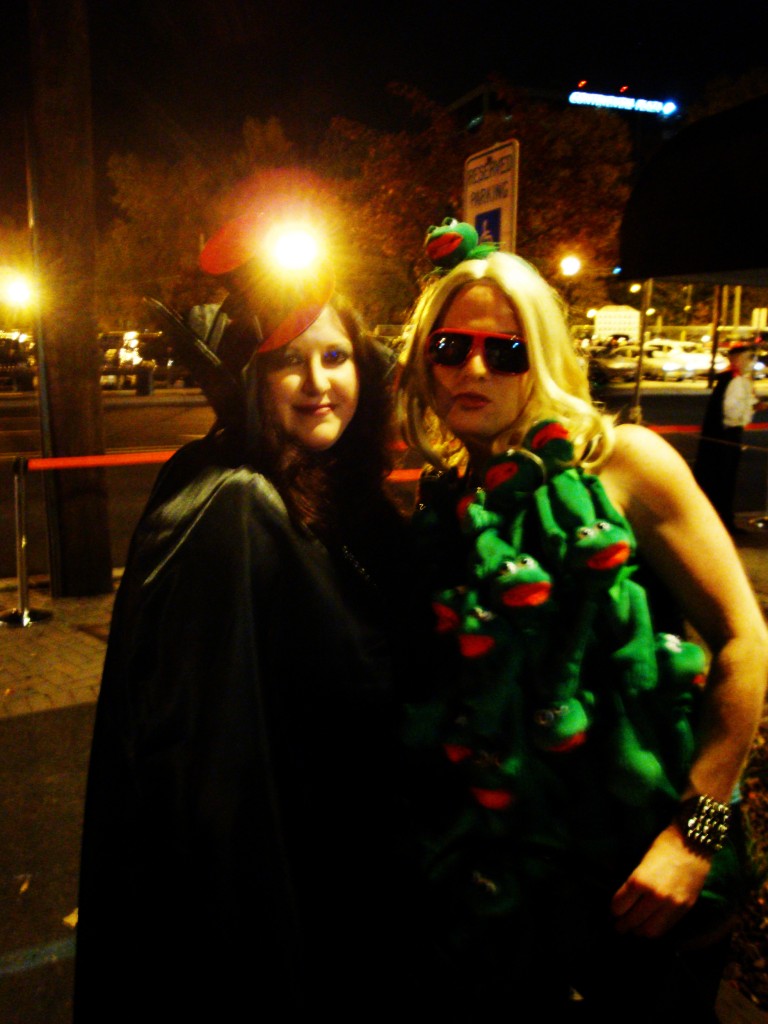 The Regretsy pumpkin-carving contest entries are in this Flickr set. They're enjoyable.
Unplggd has some cool hidden televisions featured.
My nail polish obsession has led me to read All Lacquered Up, and it is fabulous. Anyone into nail polish should read this blog.
How to Make a Noguchi-Inspired Mid-Century Modern Lamp, from IKEA Hacker.
Kandee is a make-up artist and her tips have helped me since I started watching her videos!
40 minutes of Nine Inch Nails and David Bowie – here to watch on Vimeo.
Happy Halloween!