Today, a simple yet gorgeous ring from Etsy seller whitemetal.
It is a unisex, simple, classic, chain-link design.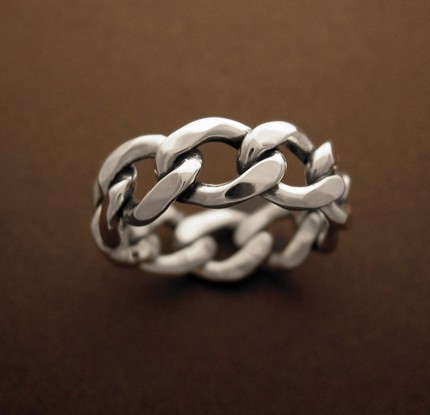 This beautiful piece of art for your hand is available on Etsy for $70.
Thanks for coming by to visit JamieSanford.com. If you enjoyed reading this post, please follow @JamieSanford on Twitter, subscribe to the RSS Feed or subscribe via email so you'll always be updated of my latest posts! Just enter your email address below and click the Subscribe button.