Click here for all posts in the Brand Experience Project.
First up in the Brand Experience project is Solestruck.com. I was introduced to Solestruck.com by Portland resident Shauna Haider of NubbyTwiglet.com. I quickly signed up for their email list and went on my way. It wasn't until last September that I actually got around to buying anything, courtesy of a big sale on the site.
Shopper Experience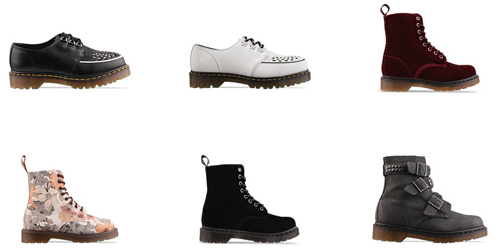 Solestruck.com is deceptively basic, but it is super clean and super user-friendly. When you sell shoes that are this interesting to look at, the best possible decision was to sit back and let the shoes be the star. The starkness of a white background with shoes presented flawlessly is perfect. I am assuming that Solestruck shoots all of their own product shots, because the consistency really cannot be faked. I have had lots of experience with product photography in the last few years so I can speak to this with some authority.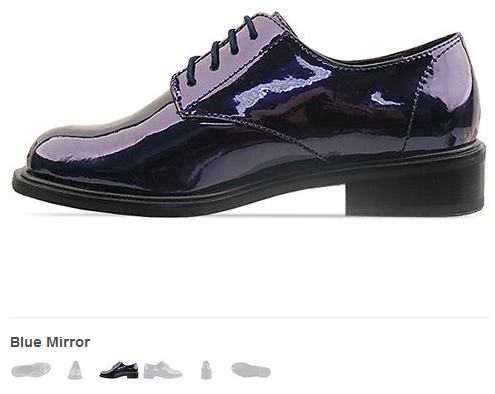 All of the shoes on the site have this level of shoe viewability. I would love to know statistics about purchase rates on items with different amounts of available photos.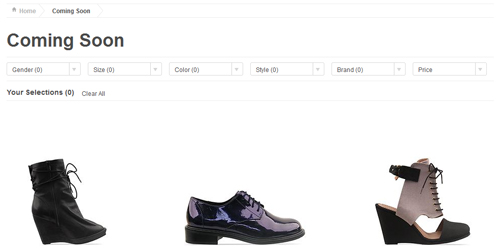 I had absolutely no problems navigating the sections of the site. The main dropdown menus are clear and simple to navigate, and the filters for drilling down results to exactly what you are looking for worked without a hitch. I easily found all of the size 10 sale shoes I was looking for that day. I picked these: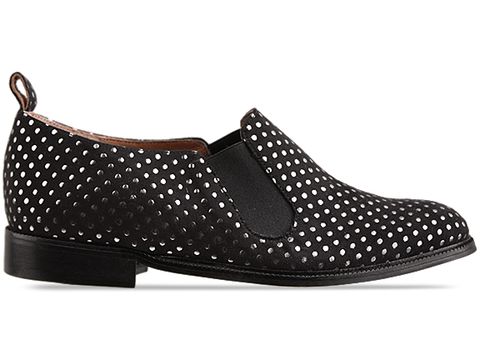 Their name is Louis, they are by To Be Announced. they were down to under $40! (They are gone but Solestruck has similar shoes here.) Please note that I did not take the following screenshots during my initial purchase. I repeated the process so that I could share the screenshots here.
Checkout
The checkout is very much in line with the rest of the website. We start out in the first step of checkout, which shows the contents of my cart. I especially love that they have done the math for you at the bottom to tell you exactly how much you saved on this pair of sale-priced shoes.
Pretty standard progression through the process.
My info is blocked out, but I want to focus on the shipping method choices:

It's great but I don't see anything about turnaround time for order processing. Are the times meant to imply that processing time for my order is included?
I did not complete this purchase, but I do have my confirmation email from my last order.
All of my previous questions are answered with this lovely confirmation email. I am really impressed with the explanation of what exactly my new shoes will go through before being shipped to me. In addition, I get to feel good about supporting a small business.
So, I chose the free shipping option, and my shoes arrived a few days later. Let's review the packaging!
Packaging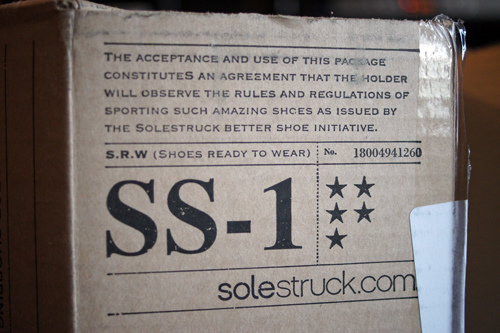 Branded box!
Another reason this is brilliant? How many of us get our items shipped to the office? How better to call attention to someone else reading the outside of the box than by making it interesting and a little bit entertaining?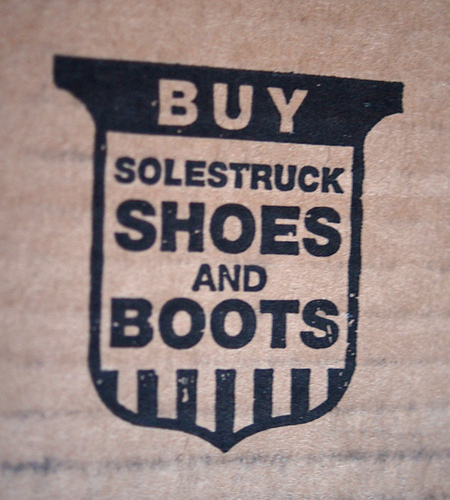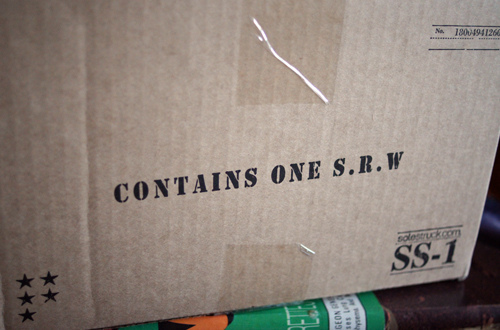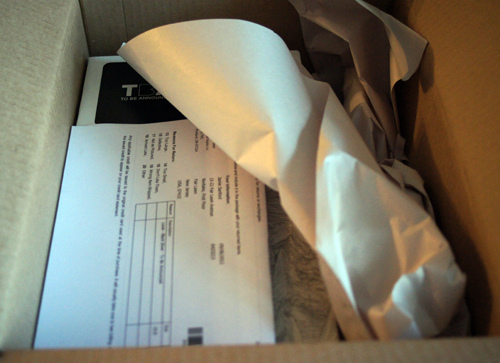 Nicely packaged inside so that my shoe box isn't flying all over the box on the long trip from Portland. Notice also that my packing list is nicely folded on top. This will come to matter more as I wrote more of these posts, because I've seen some hideously treated packing lists.
This rubber band is another simple gesture to make sure my shoes aren't out of the box when they arrive.
Oh, what's this at the bottom of the box?
Branded "shoe addict" adhesive bandages. This absolutely DELIGHTED me when I opened this up. I don't know how costly it is to have custom bandages created, but this is so brilliant and completely appropriate. We all have had blisters from breaking shoes in before, so this is absolutely perfect. At the bottom of the box was a tiny little item that just made me an incredibly happy customer. Even better was that this was solely about Solestruck, and not about the shoes. I have only worn them once and am still trying to break them in, but I have the bandages sitting in my jewelry drawer and they always make me smile. Even if the shoes had not worked out (I could not have returned them since they were final sale), I would still be totally happy with my experience.
Time for the Brand Report Card.
Congratulations Solestruck.com. The bar for this project was set high, because it will not go as well for the websites coming up.
Please let me know if you have suggestions for future Brand Experience posts!
Save