My friend Brian and I were at the office one day and I mentioned something about having Snark Disease.  He came back with the brilliant idea of calling it Snarkinson's Disease.
So, from that little story, you can understand why I find this next item so amusing.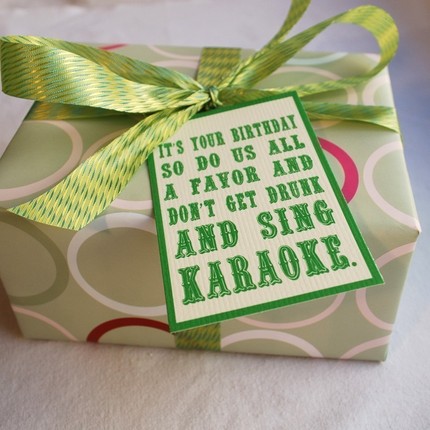 These are some snarky gift tags, all related to drunkenness.  I LOVE this one in particular, but the set comes with 8.  These are only $4.50 on etsy, from farouche.
Thanks for coming by to visit JamieSanford.com. If you enjoyed reading this post, please follow @JamieSanford on Twitter, subscribe to the RSS Feed or subscribe via email so you'll always be updated of my latest posts! Just enter your email address below and click the Subscribe button.