Sights and Sounds #24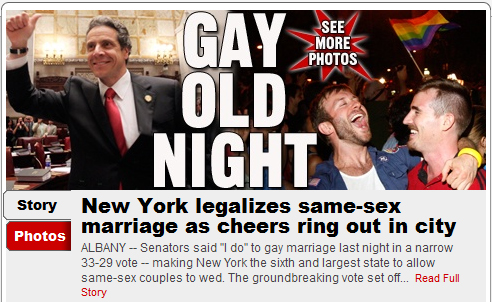 New York did the right thing!
[youtube oYs1d3jAdG0]
Harry Potter fans can celebrate the launch of Pottermore, an interactive community for those who want to experience the Harry Potter books a new way.  I'm excited for this!

I've heard that Beyonce's new album isn't going to be that exciting, but damn, her body is no joke! She's so hot. (Pink is the New Blog)
[youtube Q-ZlRl1_4Ws]
Lady Gaga and Judas Priest mashup! Thanks to Chris Brogan for sharing this one.
[youtube T-sxSd1uwoU]
This is the new Britney Spears video, for her song "I Wanna Go" from Femme Fatale.  I love it, I think it's so much fun.
That's Sights and Sounds #24. Leave me links etc on the Facebook page or Twitter.