Check out all of my Product Picks here. If you want to see all of the products I've reviewed (not just the ones I like), click here for Reviews.
I just edited the post I wrote about this product in 2013, where I complained about the brunette version of this product leaving brown residue in my bathtub.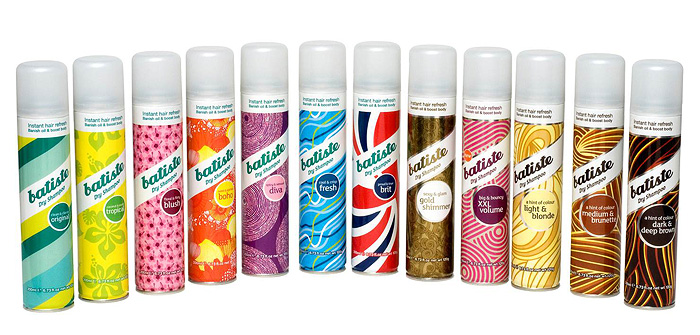 In 2013, I tried a number of different dry shampoos. I think it was Tresemme first, then Dove, then Batiste? The Dove was better than the Tresemme, and I was irritated because the Batiste ended up leaving brown residue all over my bathtub. I did receive word from someone who reads my blog that they didn't experience the same issue with the brunette version of this product, and at some point later, I bought another can, this time without any color. I might have just gone for the original version.
I am now a total convert and love my Batiste Dry Shampoo. I have no intention of trying the colored ones again since I am not having too many issues with the white tinge on my roots. I now use this product by picking up my hair and spraying the roots underneath, then letting it sort of soak in for a few minutes before using the pads on my palms under my fingers to sort of massage it in, and then a few minutes later I brush out.
I have also started using this product as a treatment on newly-washed, super-clean hair to add in a bit of texture before styling. For New Year's Eve, I used a generous spray of this after straightening all of my hair, and before curling it, and I still had curls the next day. It's definitely something to think about if you are forced to wash your hair right before styling, and you have problems with curls falling out.
I have linked to Amazon in this post, but I have also found that Marshall's tends to have bottles in the hair care section for around $6, which is the best deal I have seen. I have used Original, Fresh, Blush, and Cherry, and they are all lovely. The scent doesn't really stick around too long after use, so I would not agonize over your choice.
I do not necessarily take back what I said the first time about the brunette version, but the other versions are a win.
Are you using dry shampoo for refreshing or styling your hair? What is your favorite brand?