This is so fabulous.
Your portrait (or that of someone else you enjoy), in LEGO.
So, you upload a picture of yourself (Brixels recommends one person in the photo), and Brixels will convert the photo to LEGO bricks and either send you an assembled portrait or the pieces to put it together on your own.
There are 2 price points.  I'm showing an image so that the different currencies are viewable.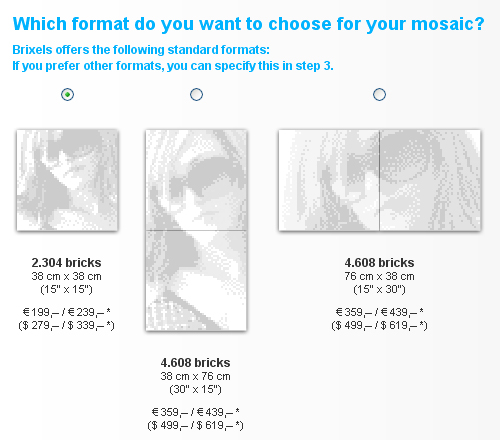 So at $279-$499, this isn't a cheap thing.  However, I think it is one of the coolest art gifts that I have seen in a while.  I know a lot of people who would love to have photos of their dogs on the wall, created in LEGO.
The LEGO portraits/pictures are available from Brixels.