Click here to see all of the previous Polish Project posts.
144. OPI Obscurity (from the Go Goth minis)
145. OPI Hi Pumpkin (from the So So Skullicious minis)
146. OPI A Rose From The Dead (from the So So Skullicious minis)
147. OPI Mourning Glory (from the So So Skullicious minis)
148. OPI Candlelight (from the So So Skullicious minis)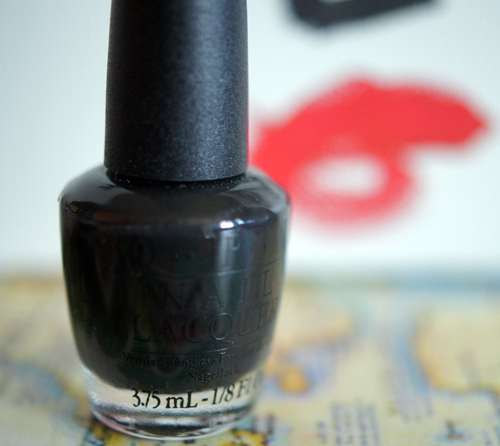 OPI Obscurity.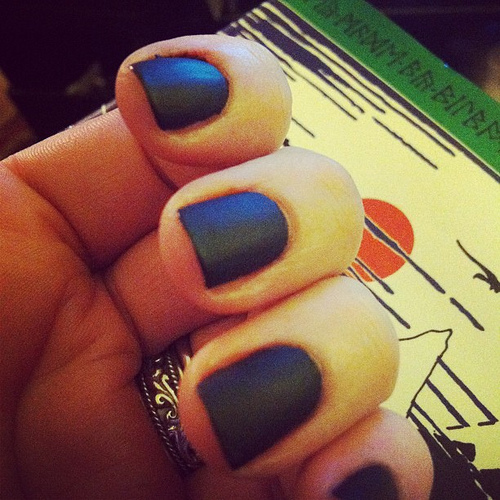 OPI Obscurity.
Back to an Instagram photo for this polish. I actually do not own any other black matte polishes, so I wanted to give this mini a shot.
Thoughts: The application was a bit rough, but I really dug the finish. It totally chipped the day after I applied it with no protective covering, so I guess maybe I will look into obtaining some matte topcoat.
Verdict: It's unique so I am keeping it. I really like this matte finish.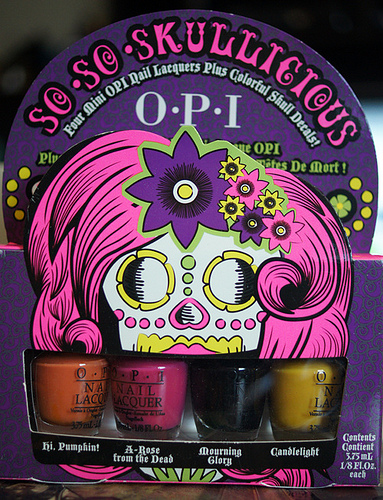 OPI So So Skullicious.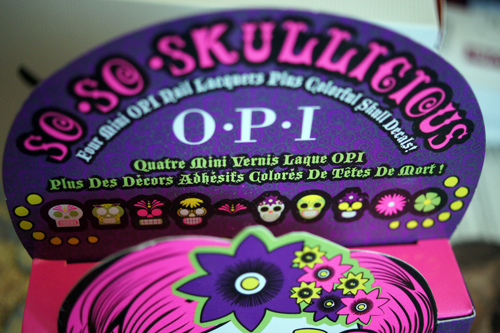 OPI So So Skullicious.
OPI So So Skullicious.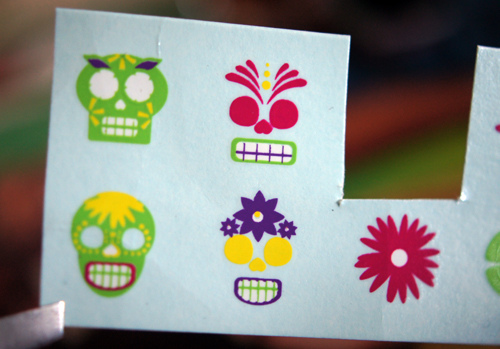 OPI So So Skullicious decals.
OPIs: A Rose From the Dead, Candlelight, Hi Pumpkin, Mourning Glory.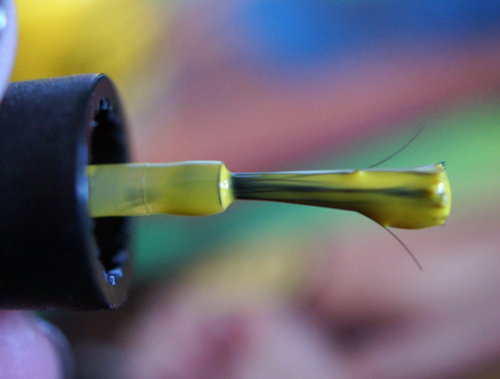 The brush in the OPI minis leaves a bit to be desired. However, the brush for Candlelight was the worst one. Luckily I didn't actually use it for painting my nails.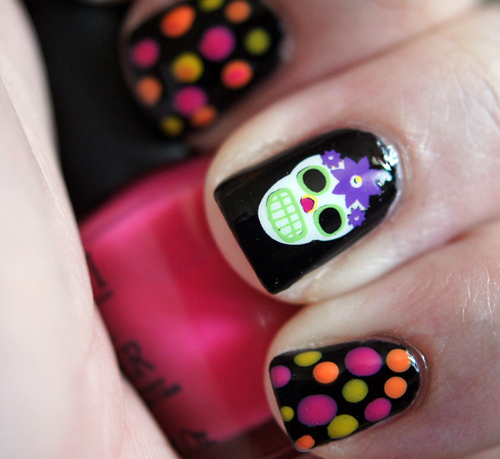 My application of the OPI So So Skullicious polishes, and a decal from the set as well.
The packaging on this set is amazing. I took so many pictures because it really is fantastic. The Day of the Dead theme they have going on is really fun, and I love a decal, so this was calling to me right from the start. I decided to try using all of the polishes at once, and I'm still trying to improve my skills with the dotting tool. I think these dots are much better (and much flatter) than previous attempts, and the colors are really great.
Thoughts: Even with a big coat of topcoat, the black had a big chip the day after I painted my nails. However, I like all of the colors – particularly Hi Pumpkin and Candlelight since I don't have anything else that look like those.
Verdict: These get to stay. If nothing else, at least the small bottles take up less space on the shelf.
How does everyone feel about Halloween manicures, or holiday-themed nails overall?