Click here to see all of the previous Polish Project posts.
130. LA Colors Unnamed Black (from the set referenced here – can't find this online)
131. Orly Flash Glam FX Can't Be Tamed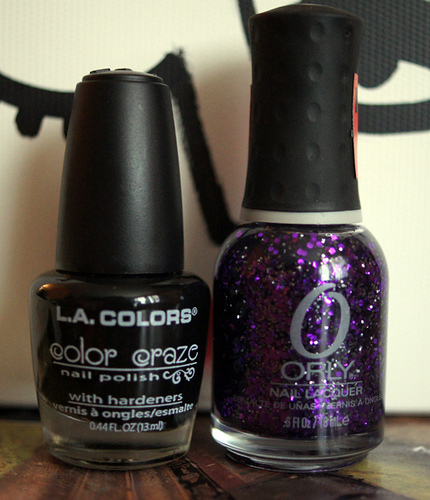 LA Colors Unnamed Black and Orly Flash Glam FX Can't Be Tamed.
BAM! Sparkletime.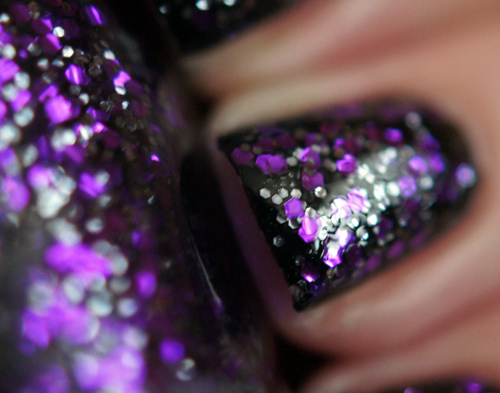 Glitter detail.
Thoughts: I pretty much will not say no to a black polish since I love using black as the base for many manicures. This one is totally serviceable, and even if it sucks, putting a bunch of glitter on top will certainly add to the staying power. I found this Orly Flash Glam FX polish on clearance at Sally Beauty Supply, which I don't understand since it is really gorgeous. I kept this manicure for a few days longer than normal, because the staying power was great and you can see how pretty it is.
Verdict: They both get to stay, and Orly Can't Be Tamed is my current favorite glitter polish.
Thanks for coming by to visit JamieSanford.com. If you enjoyed reading this post, please follow @JamieSanford on Twitter, subscribe to the RSS Feed or subscribe via email so you'll always be updated of my latest posts! Just enter your email address below and click the Subscribe button.