To see all of my photography posts, click here.
A few shots to share from setup day for a Noritake video shoot, featuring ColorTrio, a new collection! Images taken with the Sony NEX-6.
Before the video shoot, we did some planning with this new addition to the Colorwave collection, Slate! Colorwave Slate is available exclusively at Macy's.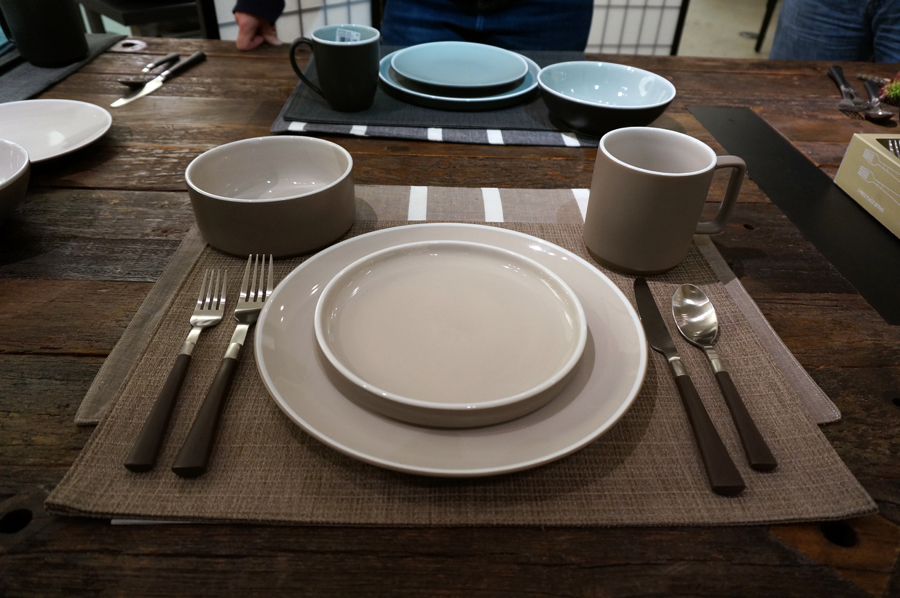 Setting up ColorTrio – this is ColorTrio Clay Stax in the front!
Mixing and matching the ColorTrio, paired with Colorwave placemats and Colorwave glassware.
Also, you can just see my flowery Vans peeking into the light.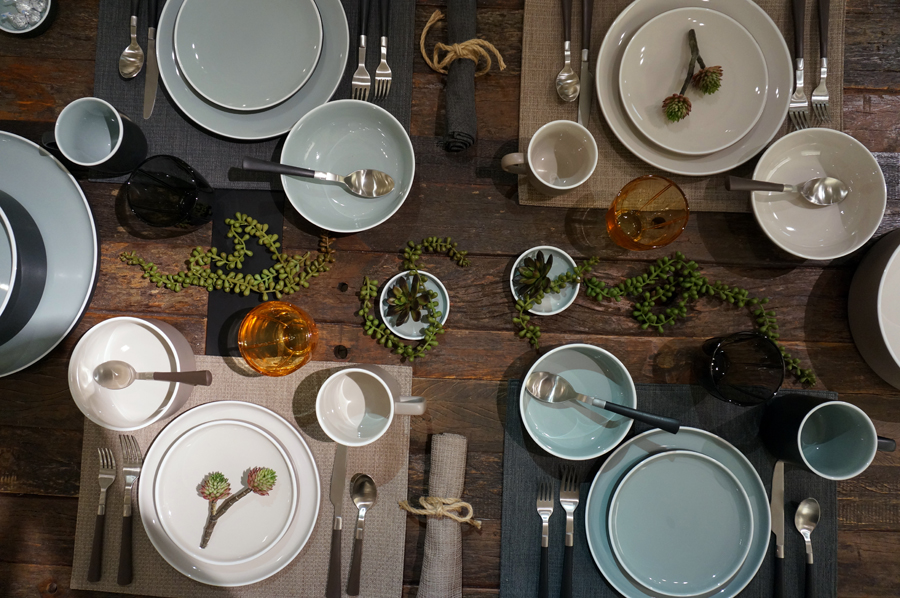 Getting the whole table prepped!
I've learned from Alexis that natural elements add something lovely.
ColorTrio comes in a coupe option as well. Paired here with Colorwave placemats, Colorwave flatware, and Colorwave glassware.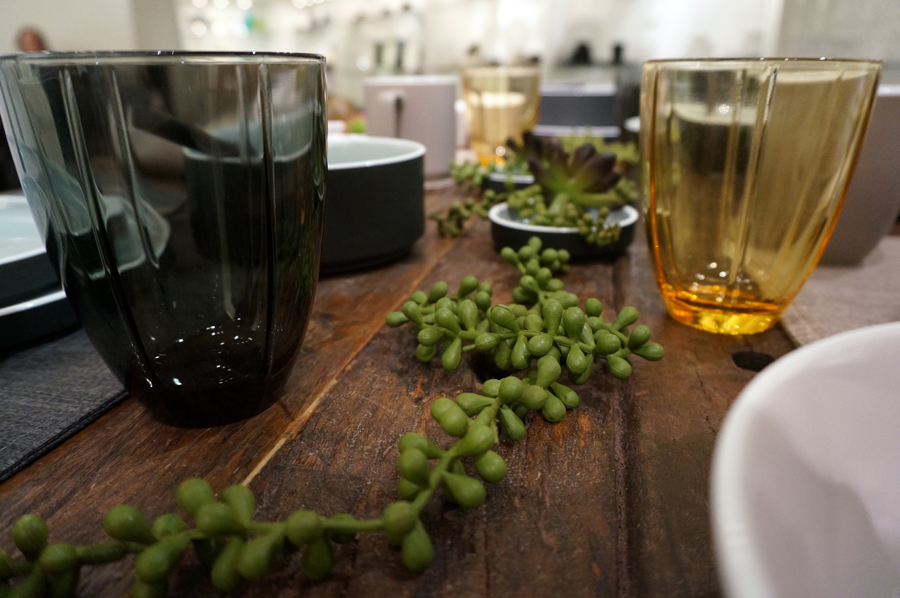 Thanks for coming by to visit JamieSanford.com. If you enjoyed reading this post, please follow @JamieSanford on Twitter, subscribe to the RSS Feed or subscribe via email so you'll always be updated of my latest posts! Just enter your email address below and click the Subscribe button.