To see all of my photography posts, click here.
I mentioned our trip to some New Jersey wineries in Instagram Roundup posts, but I never shared the photos from my real camera. I had a great time, and this unfortunate winter is making me wish I had enjoyed that warm day even more. Images taken with the Sony Alpha 550.
The first stop was Old York Cellars.
After our private tasting, we were able to set up outside on this deck with wine and snacks. Old York Cellars really makes it evident that you are welcome to spend your time there, and the views are stunning.
Shopping and public wine tastings are also available.
Another view from our last stretch of time at Old York Cellars. I definitely plan on going back.
Our next stop was Unionville Vineyards.
We had a tasting there of 8 different wines, and did some damage when purchasing wines that we enjoyed. I recommend the Bell Well Chardonnay and the Foxy Lady dessert wine.
It was very beautiful at Unionville Vineyards as well, but it didn't seem as welcoming to people wanting to spend a bunch of time there. We didn't linger at Unionville like we did at Old York.
Our final stop was Hopewell Valley Vineyards. This was by far the busiest vineyard of the day, but we arrived around happy hour time, and there was live music and food available at the vineyard, which definitely contributed to that.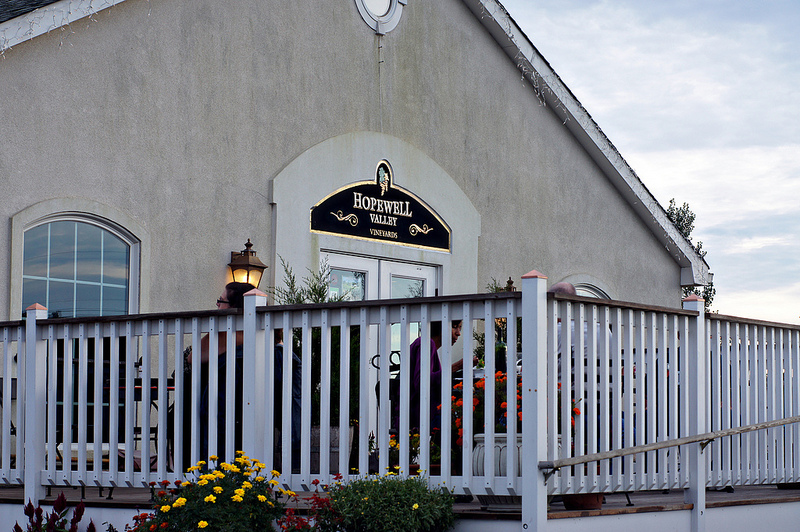 We sat with our group on the far end of this deck. There were lots of tables, etc, and the atmosphere was pretty perfect. We ordered some crispy thin-crust pizzas and sat around talking and drinking more wine.
We ended our time on the deck with an absolutely gorgeous sunset view.
I was super surprised and thrilled with the experience of New Jersey wine country. I have lived here most of my life and know that most people's perceptions of New Jersey are just WRONG, but even I was surprised at this gem of an experience.