To see all of my photography posts, click here.
I was the designated tourist on our trip to Dubai and Abu Dhabi. I gave William the responsibility of taking lots of gorgeous photos and I just clicked away with the Sony NEX-6. I like this plan because my photos tend to capture the flavor of a place, not just the things deemed worthy. I am fine with this assignment. My whole set is here.
I have more posts coming up with photos from specific outings. This is a selection of the photos taken while we were out and about – mostly from the car. There is a lot of driving in Dubai.
The blue skies and palm trees were a nice break from the impending winter at home.
The bus stops are air conditioned, because they have to be.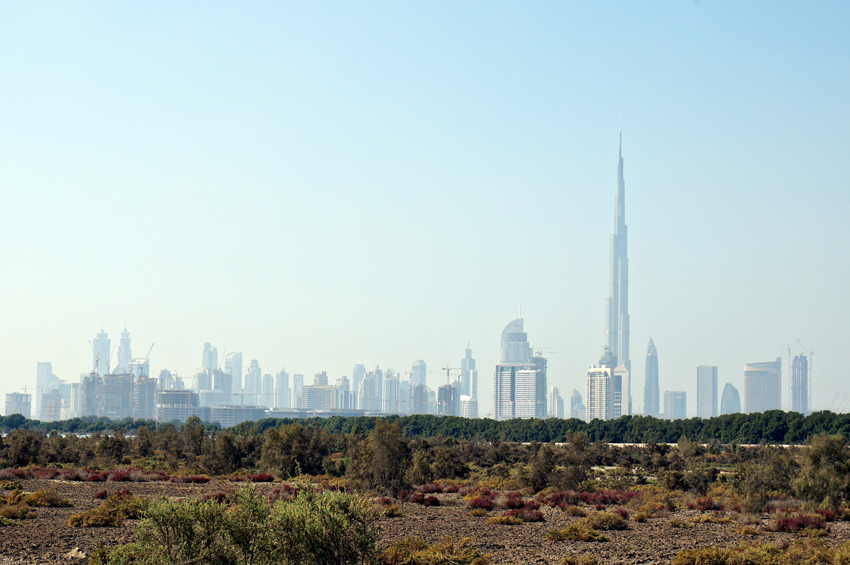 We stopped at the Ras Al Khor Wildlife Sanctuary so William could photograph birds. I took this shot of the Dubai skyline, where you can really see the scale of the Burj Khalifa.
It is worth the drive to get in the car and check out all of the beautiful resorts. This is Atlantis at The Palm.
Always.
The panorama feature on the NEX-6 is great, once you get used to it. So much easier than stitching in Photoshop!
The architecture did not get old.
Most of the mosques are light colors so this one was a standout.
The road signs are full of information and moderately intimidating.
We went to 5 malls in 4 days. Dubai needs malls because without air conditioning, no one would shop in the summer.
More signage. The tram was not there for our last visit, 7 years ago.
Giant photos like this one are not rare.
There are also still construction sites everywhere. That was the case 7 years ago as well.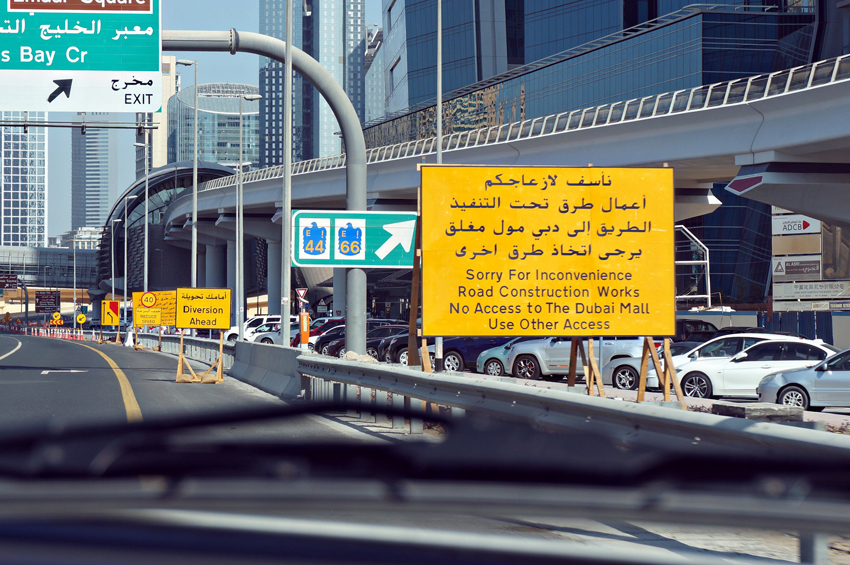 My favorite road sign was this one, apologizing for the inconvenience. Would we all deal with this sort of thing better if signs like this existed everywhere?
Coming up – our trip to the top of the Burj Khalifa and dinner at Al Hadeerah at the Bab Al Shams resort.