To see all of my travel posts, click here.
All images taken with the Sony NEX-6.
A few months back, I had breakfast with some of my family in Dunedin, Florida. After breakfast, I took a side trip to Palm Latitudes, a longstanding store that is exceptionally Floridian. Sadly, they have no online presence for me to link to. However, I took a lot of photos, so let's take a look.
Subtlety is nowhere to be found.
If you ever need to decorate a vacation rental and want to stick to a theme, look no further.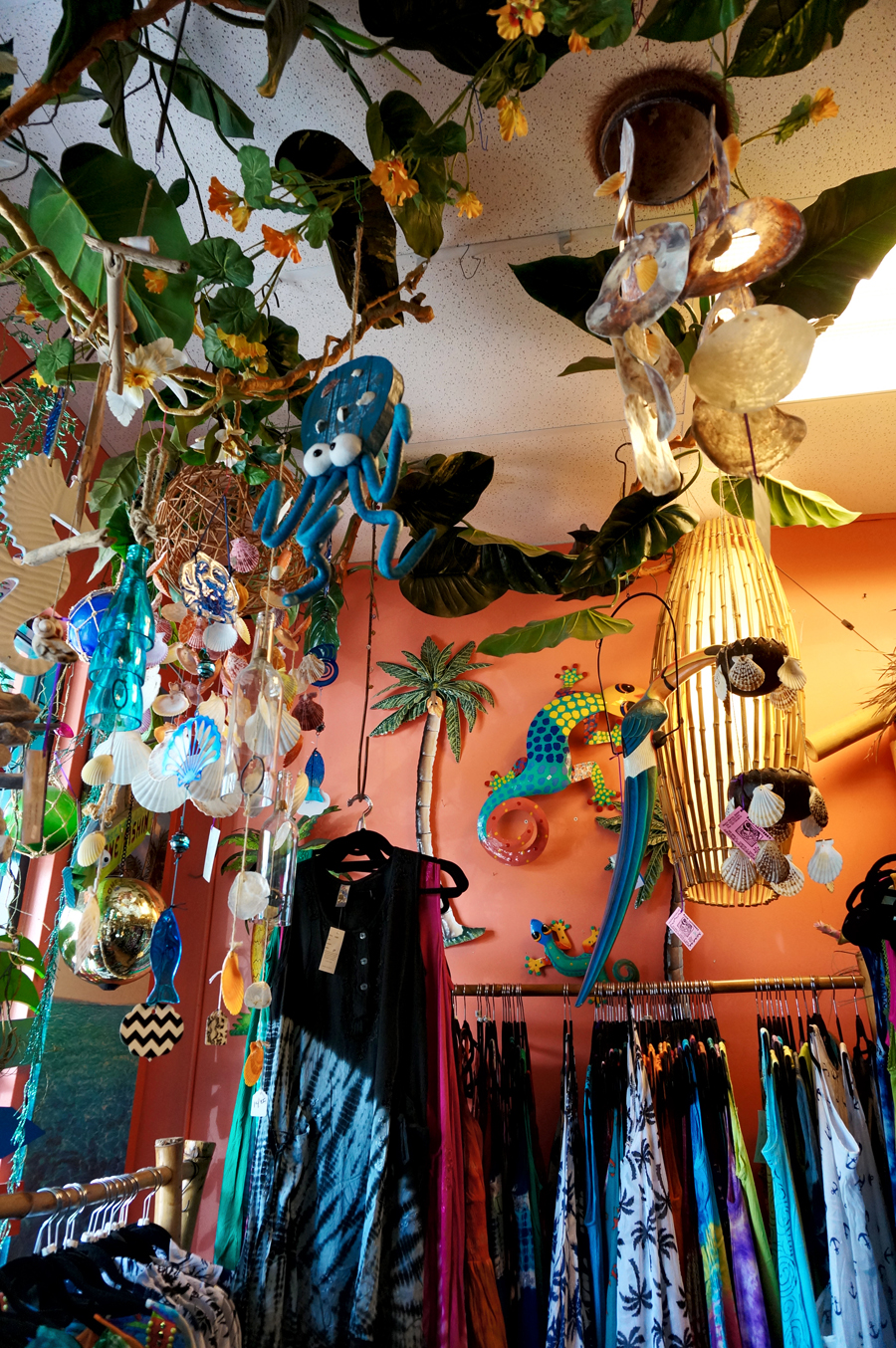 They sell clothing, decor, all manner of items.
Hats!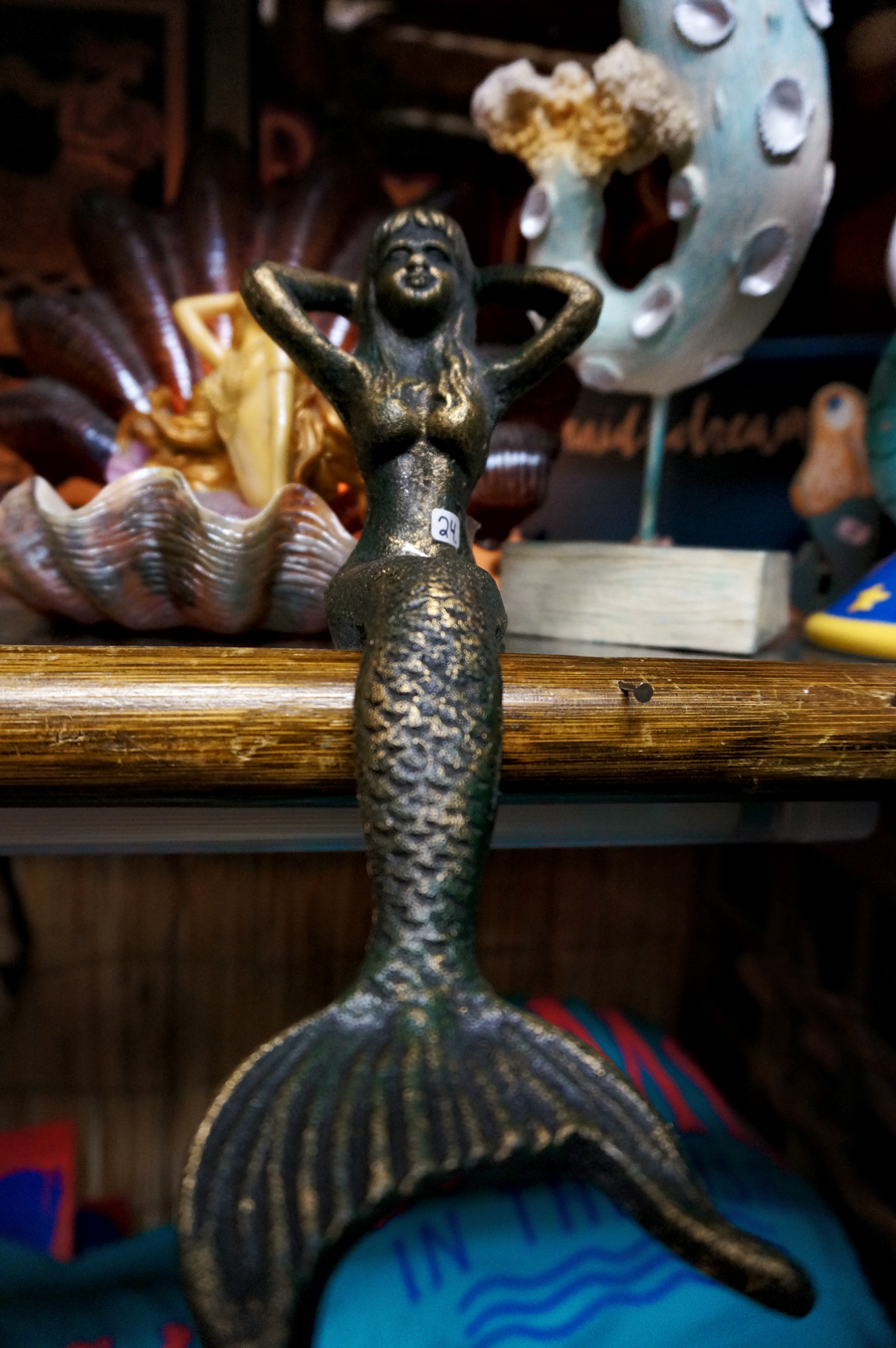 I love a mermaid anything, so I was excited about the mermaid merch.
I am really entertained by the shell bra on the plush one.
I got 2 new mermaid ornaments for my Christmas tree.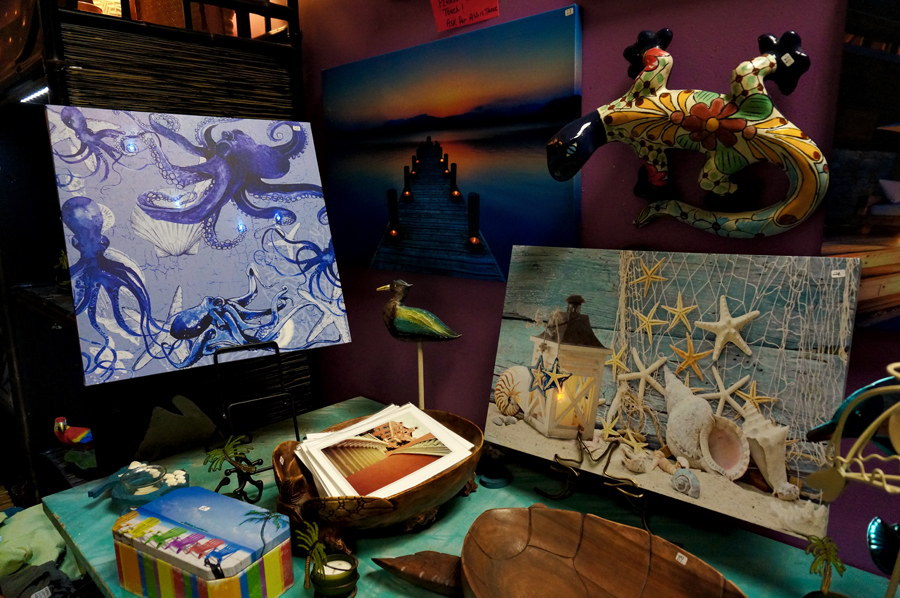 Do people still buy travel-themed gifts like this? I would totally have that octopus painting though.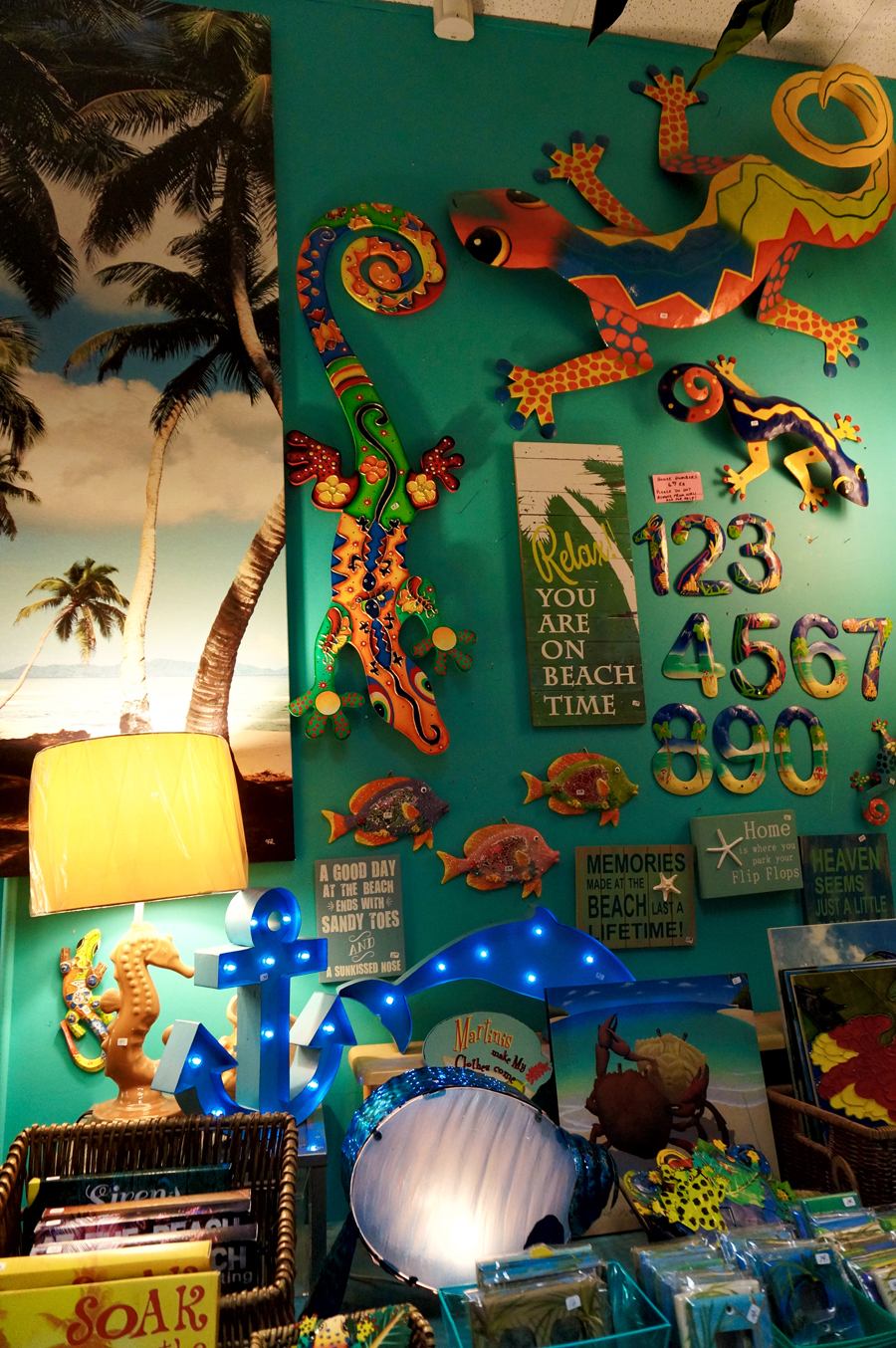 I was not kidding about decorating your beach condo.
You can visit Palm Latitudes on your next trip to Dunedin, Florida.
Happy trails!
Save
Thanks for coming by to visit JamieSanford.com. If you enjoyed reading this post, please follow @JamieSanford on Twitter, subscribe to the RSS Feed or subscribe via email so you'll always be updated of my latest posts! Just enter your email address below and click the Subscribe button.