I think that one of the best ways to add some personality to your home is to weave in items that are unexpected. Anyone can have an umbrella stand, but this one is just a bit more interesting.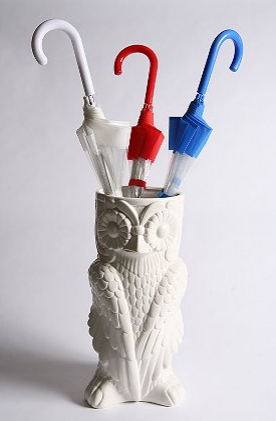 See what I'm saying? I don't have an umbrella stand and now I want one. Right now.
This ceramic owl umbrella stand is available from Urban Outfitters for $128.
Thanks for coming by to visit JamieSanford.com. If you enjoyed reading this post, please follow @JamieSanford on Twitter, subscribe to the RSS Feed or subscribe via email so you'll always be updated of my latest posts! Just enter your email address below and click the Subscribe button.