I think that one of the best ways to add some personality to your home is to weave in items that are unexpected. Anyone can have an umbrella stand, but this one is just a bit more interesting.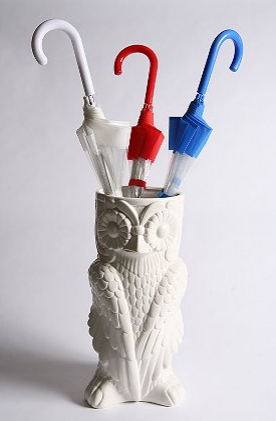 See what I'm saying? I don't have an umbrella stand and now I want one. Right now.
This ceramic owl umbrella stand is available from Urban Outfitters for $128.