Maybe I should go ahead and accept that any cute owl item that I find while shopping online will end up as a post on The Daily Wishlist.
So here we go, thanks to a Treasury list on Etsy, we have an adorable owl pillow from Etsy seller ManicMuffinTotes.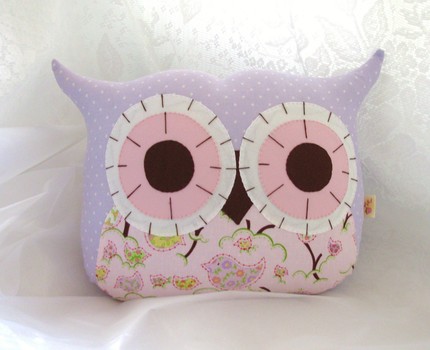 The pillow is about 10 inches wide, and is available for $40.