Continuing on a week of sale items from Uncommon Goods.
Being a sale item, the following item is not available in all letters.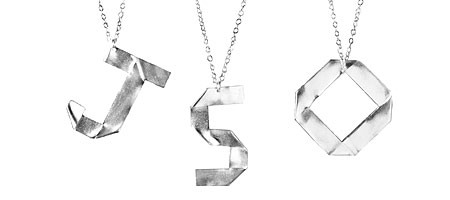 Naturally, the J and the S are both sold out, but you can't win all the time.
The available letters are in the dropdown on the product page.
They are beautiful though, and a hot deal at 66% off of the original price.  These are available for $24.99 on Uncommon Goods.