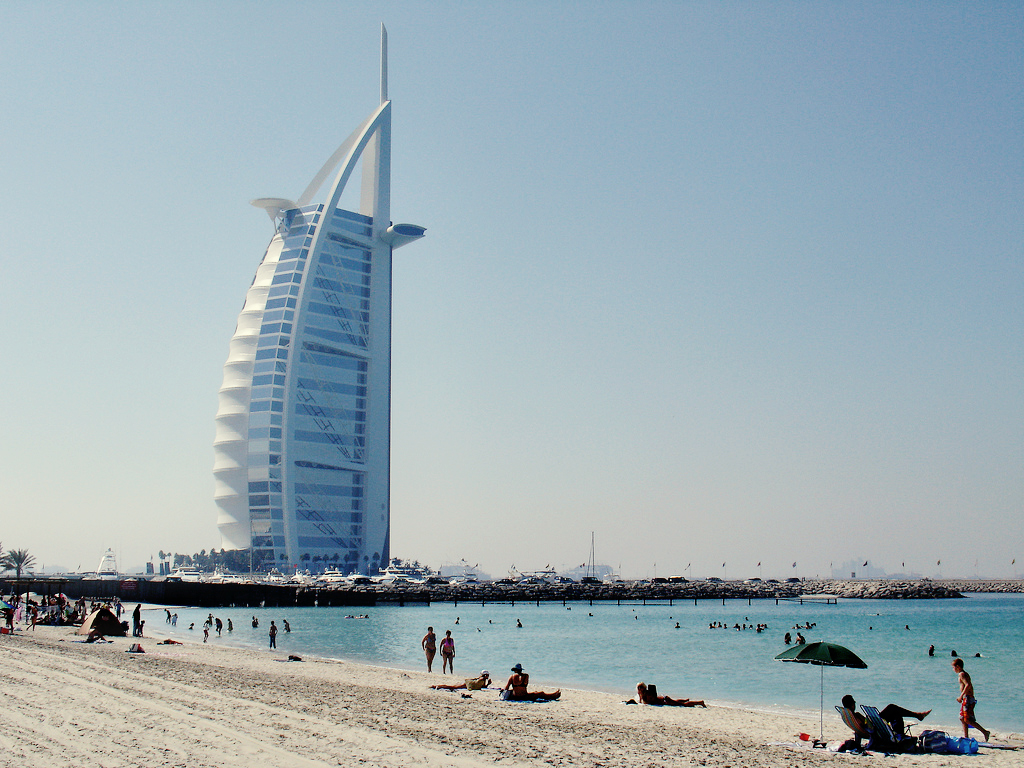 The Burj Al Arab, from our 2007 visit to Dubai.
We're off to Abu Dhabi and Dubai to visit family and go to the race! See you on the flip side.
Thanks for coming by to visit JamieSanford.com. If you enjoyed reading this post, please follow @JamieSanford on Twitter, subscribe to the RSS Feed or subscribe via email so you'll always be updated of my latest posts! Just enter your email address below and click the Subscribe button.