If you haven't seen the SNL skit that this t-shirt references, go here right now.  The video quality isn't wonderful, but the funny comes across.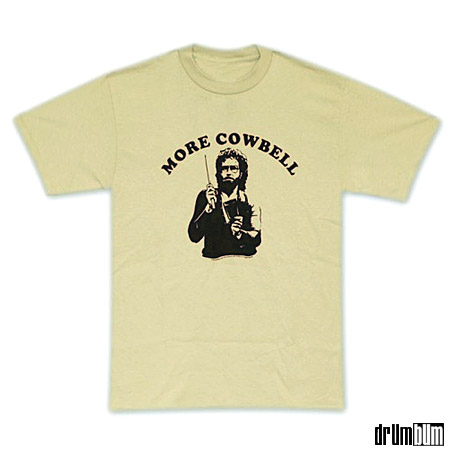 The "More Cowbell" shirt is available from Drum Bum for $19.95.
Thanks for coming by to visit JamieSanford.com. If you enjoyed reading this post, please follow @JamieSanford on Twitter, subscribe to the RSS Feed or subscribe via email so you'll always be updated of my latest posts! Just enter your email address below and click the Subscribe button.