Another great Etsy find, sterling silver cast "gemstones."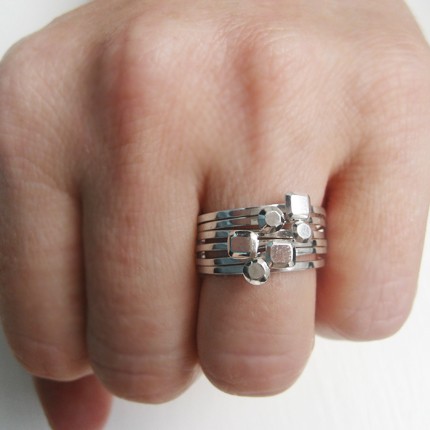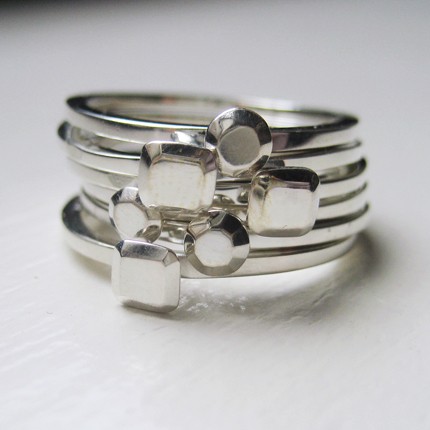 From the description:
You'll get 3 mini rounds and 3 mini asscher sterling silver gemstone rings. The real stack would total a whopping 1.65cttw.
The set of 6 rings is available for $220Â  from Etsy seller metalicious.
Thanks for coming by to visit JamieSanford.com. If you enjoyed reading this post, please follow @JamieSanford on Twitter, subscribe to the RSS Feed or subscribe via email so you'll always be updated of my latest posts! Just enter your email address below and click the Subscribe button.