Target has released the look book for the upcoming Missoni collaboration on their Target Style Facebook page.
Naturally, I felt the need to pick favorites, to prepare myself for potential online shopping – I don't dare attempt to go into a store to find things.
Let's get on with my Missoni for Target picks.
These heels.  Mostly black but with a little something, a heel I won't fall over in, and a gorgeous print on the inside? I'm in.
I don't have kids, and I don't know anyone with a baby girl that's still a baby and not a toddler. However, I wish I did because this is the cutest little outfit!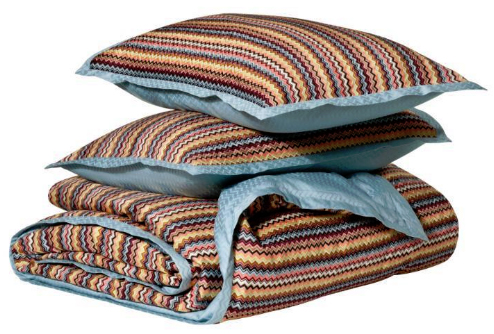 So far, Missoni for Target is making me covet things that aren't in my life, like little girls and a guest room for this fabulous bedding.
This robe isn't just for bedtime right? I kind of want to wear it with a tank top underneath.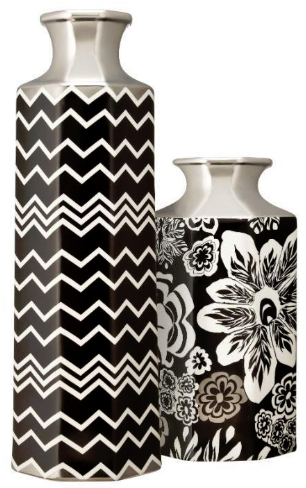 My response to things that are black and white is pretty Pavlovian.  I'm sure I've mentioned it on the blog before, but we went with black and white for our wedding (since I wear black 98% of the time, and I couldn't get away with wearing black to my own wedding, it seemed like the best alternative) so I gravitate toward all things black and white.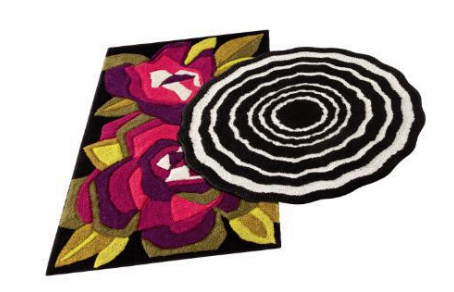 Right, remember what I said about the black and white? That rug is calling my name.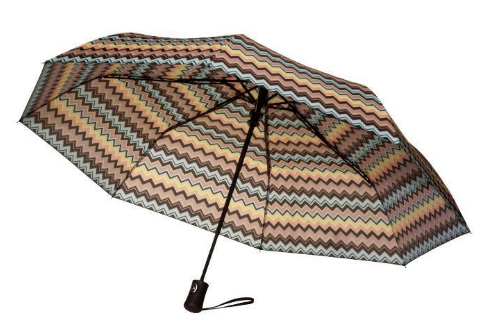 Since heinous rain in NYC finished off my umbrella this week, I need a new one.  This is the only Missoni for Target item that I could justify purchasing out of actual need.
I don't have any outdoor space, but now I need a patio to go with this patio set.  This is not much of a stretch from things I usually want from Target, I have been known to sit and relax in the patio furniture section when they have everything set up and fabulous. Of course I need a giant tent to hang out in all summer.
The full Missoni for Target lookbook can be seen here.  The collection comes into stores and Target.com on September 13th.