Lisa for Donald J. Pliner is my latest shoe obsession. Introduced to me by Marie Denee, AKA The Curvy Fashionista, this line is designed by Donald's wife Lisa.  My eye was immediately caught by the fabulous green sole, because it is such a classic, gorgeous shade of green.  Bonus, the shoes are cute too!  I bought a pair of DJP boots last year and they were fast favorites, so I am now a big fan of the brand, and am really excited to see this new line.  Here are a few of my favorites.
These are super fabulous but it's unlikely that I would be wearing them. The heel is very thin and high.  Loving those flowers though. INK by Lisa for Donald J. Pliner, on sale for $212 at Zappos.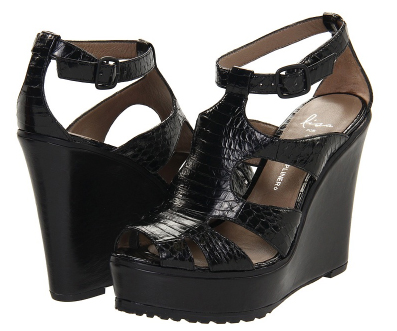 I love a wedge.  They make your calves look good and you can walk in them for more than a block without stopping! KASI by Lisa for Donald J. Pliner, $325 at Zappos.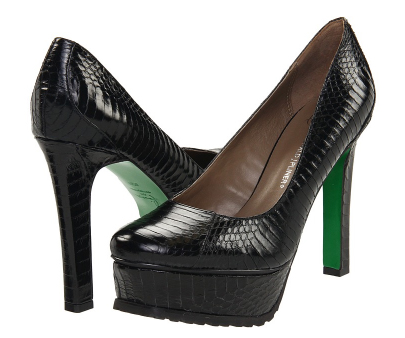 I saw these platform pumps first and they are my favorite! Plus, black heels are that much more interesting with a bit of texture. RAZ by Lisa for Donald J. Pliner, $315 at Zappos.
Check out the entire DJP collection at Zappos here.  Which are your favorite?