Countdown to Las Vegas continues – now it is time to look at other people's photos and use them as ideas to create our photos for the big vow renewal.  I am definitely planning a trip to the famous Las Vegas sign for some photos, but let's get some concrete ideas down first.
Love this one from Kristen Joy Photography.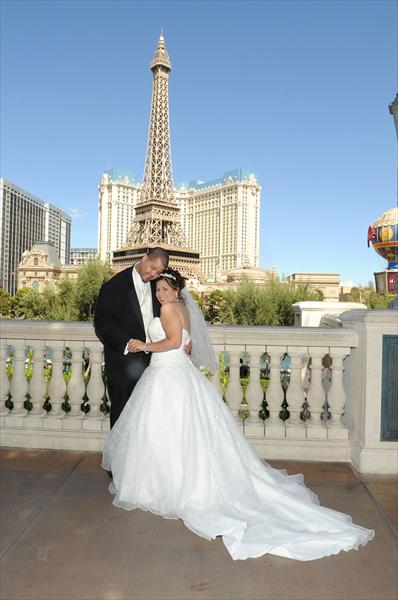 Also enjoying this one with the "Eiffel Tower" in the background, from The Knot.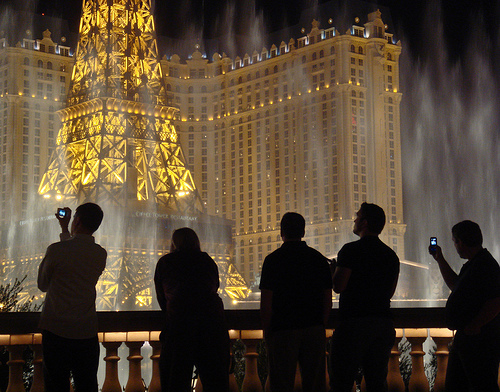 Not so much a wedding photo, but this from msmail on Flickr is a pretty silhouette.
What iconic photos should we strive for while in Vegas? Leave suggestions in the comments!
Thanks for coming by to visit JamieSanford.com. If you enjoyed reading this post, please follow @JamieSanford on Twitter, subscribe to the RSS Feed or subscribe via email so you'll always be updated of my latest posts! Just enter your email address below and click the Subscribe button.