Time really does fly, as it has now been nearly 5 years since William and I renewed our wedding vows on 11-11-11, our 5-year anniversary. We had such a good time that we are doing it again for our upcoming 10-year anniversary.
I am completely undecided about what I will be wearing. We will be having some portraits taken, so I'm tempted to go more formal, but at the same time, I was thinking that festive casual might be the better choice, for ease of movement and comfort throughout the evening. Either way, I did learn my lesson about heels last time. I either need to bring flat shoes with me or just wear flats for the whole event.
I digress. The more important factor here is that this is an Elvis wedding. We have a full Elvis ceremony, where Elvis will be performing the ceremony and singing multiple songs. Obviously, it seems like the right time for, you guessed it, blue suede shoes.
This post contains affiliate links, which means I receive a small commission if you make a purchase using these links.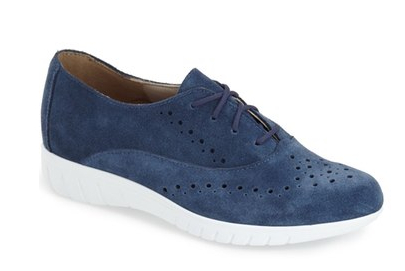 Check out some of the selections I am considering!
Save
Save
Save
Save
Save
Save
Save
Save