64. Jean-Michel Basquiat: The Radiant Child (available to stream via Netflix and Amazon Instant Video)
Here is the trailer for Jean-Michel Basquiat: The Radiant Child.
[youtube zQSQ-LlM3i4]
Jean-Michel Basquiat: The Radiant Child is a 2010 documentary by Tamra Davis.  Davis befriended Basquiat in the 80s and interviewed him a few years before he died.  She held onto the footage for years before deciding to use it as the basis for a documentary about the life and career of Basquiat.
In addition to the footage of Basquiat himself, there are interviews with his former girlfriend and many other artists that he knew during his rise and eventual time spent at the top of the art world.  He struggled for a long time with being accepted into the traditional art world, and eventually became a massive success.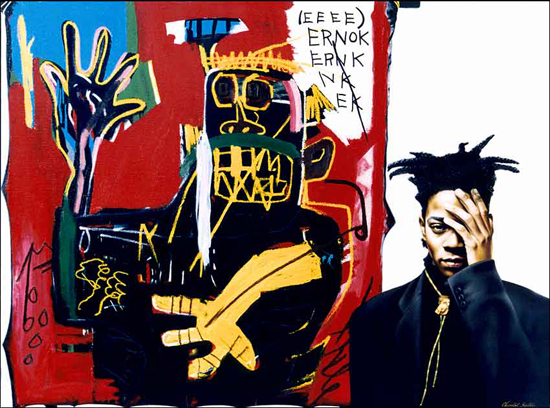 Basquiat had become more and more reliant on drugs as his career progressed, and was eventually ended by his addiction, passing away from an overdose at the age of 27.
I really enjoyed this movie. I am a fan of Basquiat's work and his story is fascinating.  To see him through the eyes of his contemporaries and people in his personal life illustrate that story beautifully.
Jean-Michel Basquiat: The Radiant Child is available on DVD from Amazon for $12.49.
Thanks for coming by to visit JamieSanford.com. If you enjoyed reading this post, please follow @JamieSanford on Twitter, subscribe to the RSS Feed or subscribe via email so you'll always be updated of my latest posts! Just enter your email address below and click the Subscribe button.