Here are all of the other Instagram Roundups!
My new car has satellite radio and I think I will never go without it. 90s on 9 makes me feel like a teenager and I love it.
Throwback Mom and Dad – this is their engagement party.
Zoya Dream is gorgeous.
I downloaded the Party Party app, and made this collage of the steps taken by William to make me a delicious pizza with caramelized shallots, sliced grape tomatoes and mozzarella. Homemade pizza is the best.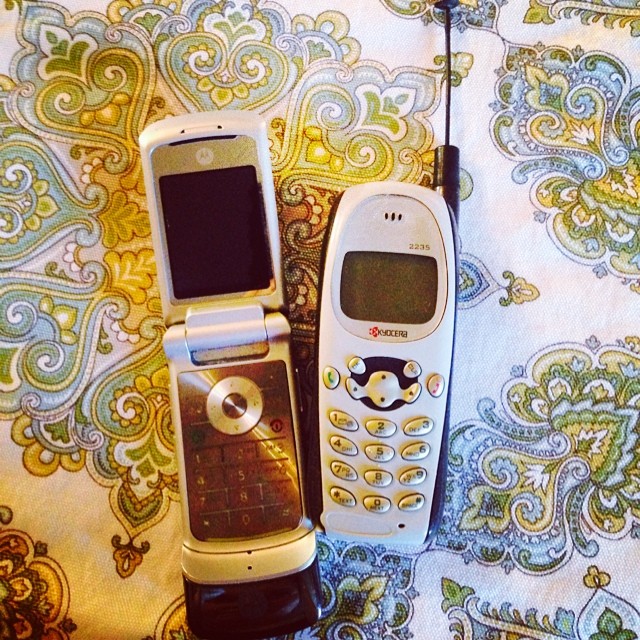 Found 2 of our old cell phones. I'm pretty sure that Kyocera is the first one I got after moving to NJ, which would have been in 2002, which is 12 years ago. Time needs to stop, because between the 90s on 9 and finding my old phones, I'm feeling OLD.
The IKEA lighting department is always magical.
Thanks for coming by to visit JamieSanford.com. If you enjoyed reading this post, please follow @JamieSanford on Twitter, subscribe to the RSS Feed or subscribe via email so you'll always be updated of my latest posts! Just enter your email address below and click the Subscribe button.