Here are all of the other Instagram Roundups!
I didn't know what to do with this except to take a photo.
Took my car to get inspected. More on this in a moment.
We got caught in intense rain after dinner with Tiffany and John. We got soaked.
Friday was going well and look how happy we are at Mr. Cupcakes! This all went to hell a few minutes later when my car would not start, again.
We made it to our 4th of July BBQ location, and that was the last ride of my 1999 Altima. We were in the bank the next day, working on our first auto loan. I had not been inside a bank in years.
We picked out an ordered a new car (more on that soon), and celebrated with a crab lunch at Joe's Crab Shack. I was labeled Queen of the Sea.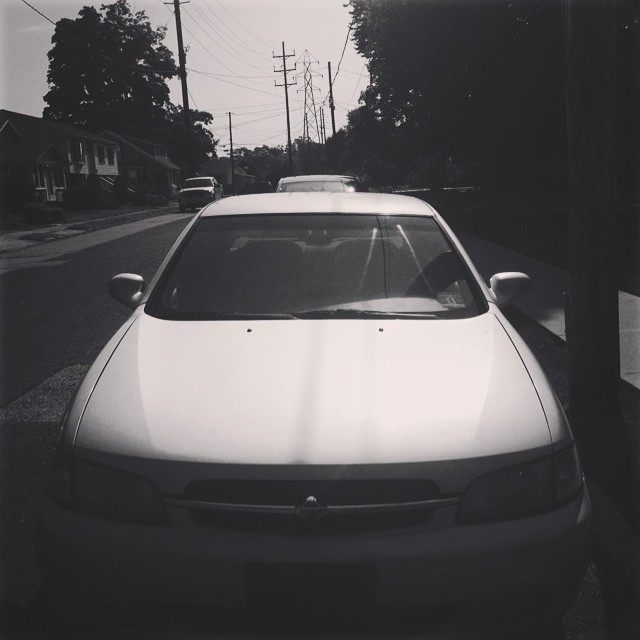 On Monday morning, I went back to the location of my car because I had ordered a pickup from GetJunked.com. I removed the license plates and took a photo.
I had this same moment back in 2008, when I watched my 1994 Ford Escort leave on a flatbed. I went inside before he drove away. My emotional connection to my cars is for real. It made me sad to watch this one go. William took some lovely shots of this car over the weekend, and I will share those soon.