Here are all of the other Instagram Roundups!
Estate sale latergram. Does this doll not look like she is totally judging you? I'm sort of sad I didn't buy her.
Throwback Thursday was Nan and Grandpa Russ. Nan still has those jugs on the shelf in her house.
Another estate sale latergram – this bathroom was amazing! If you're going to go for this wallpaper, the bathroom seems to be the perfect place.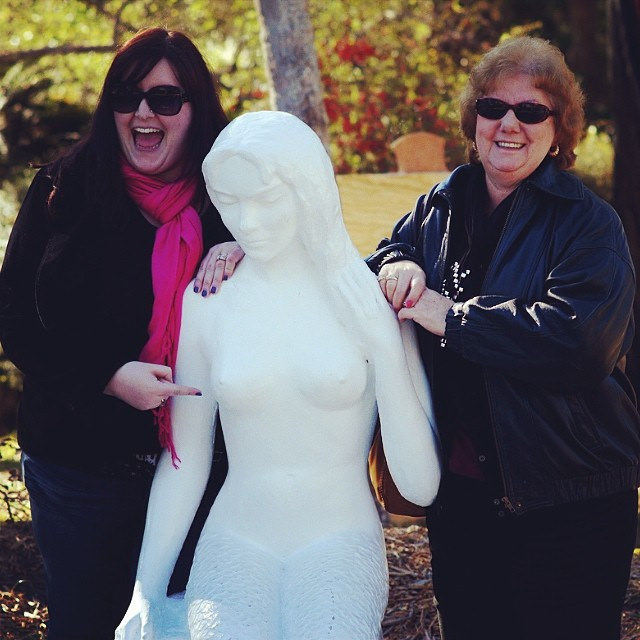 I don't think Mom knew I was pointing to the topless mermaid's breasts when we took this photo at Weeki Wachee a while back. Happy Mother's Day!
Ain't no party like a storage unit party because a storage unit party don't stoooop! (Seriously, we are there all of the time.)
I should write a blog post about our storage unit. I was never interested in some weird hoarding location – it is super organized and we move things in and out all of the time. It really is just having an extra space for us. Watching things like Auction Hunters makes me think that most people's storage units are just a mess, but ours has an inventory and everything.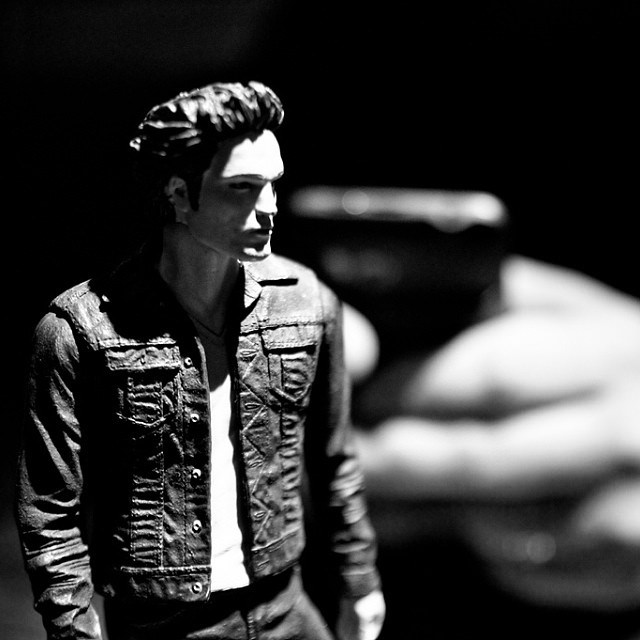 Tiny Edward makes an appearance! He's in storage now too but a throwback is always welcome.