Here are all of the other Instagram Roundups!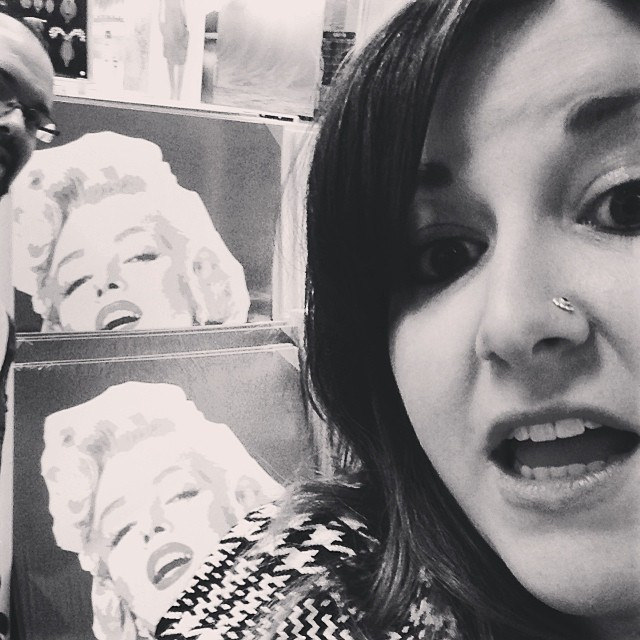 I'm trying to do Marilyn, and Will photobombed.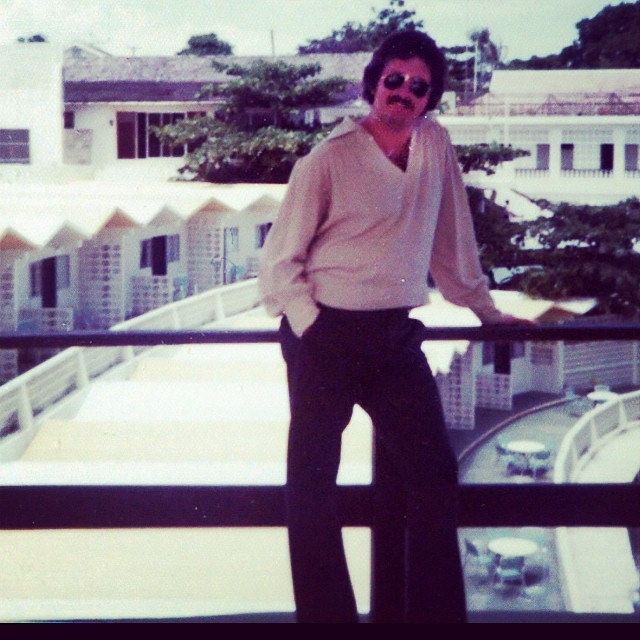 Amazing shot of Dad for Throwback Thursday.
I made out like a bandit at an incredible estate sale on Saturday. I got this camera, an additional big lens, and lens filters for $20. Plus, it's a screw-on lens, and Will has an adapter to put those on our modern-day digital cameras. He strapped my $5 lens onto his camera and took this shot out the window. Hottest deal ever.
I also bought this. It's a sphalerite chunk with calcite, from Tennessee. It's really heavy.
The entrance to the house with the camera and mineral specimen. The quote:
"And by this I mean a fitting, tasteful, and significant dwelling is a powerful means of civilization." -Andrew Jackson Downing, June 1850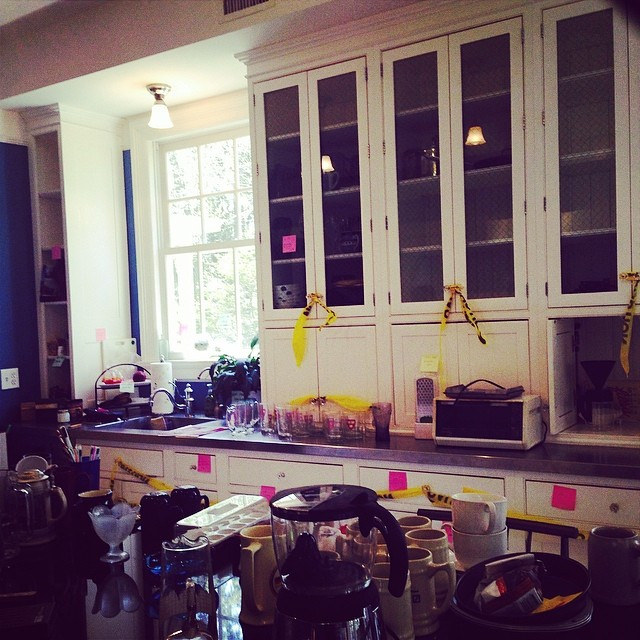 These giant kitchens are giving me the fevers. My kingdom for a spacious kitchen! The cabinets in this one were really gorgeous.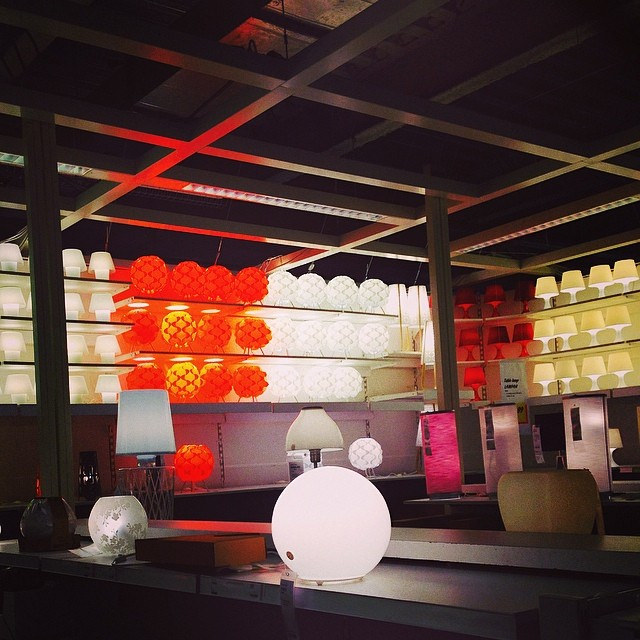 The IKEA lighting department is magical. Even more so when you go on a weeknight and no one is there.