Here are all of the other Instagram Roundups!
Gorgeous walks through Madison Square Park last week. Look at that sky!
More shots of the Flatiron are always called for as well.
Post-meetings sake party in the showroom!
David and I went estate sailing on Saturday, including to one at a just crazy big 16,000-square-foot home. We found this pinball machine there. No idea what Future Spa is but it was magnificent.
This is the entryway in the same home.
Found this Popcorn Pumper at another estate sale.
An F1 mini pinball machine! I wanted this so badly.
We are still going through matches from our wedding.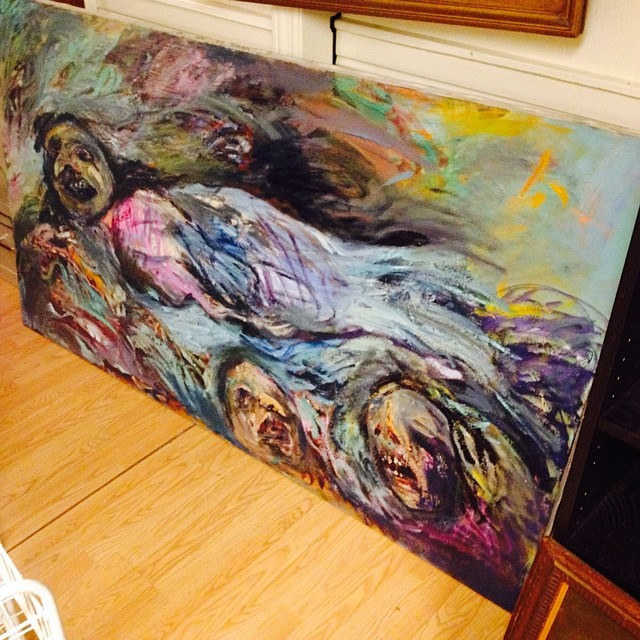 Terrifying latergram of a painting from one of the estate sales.
I decided to look back at photos from our last trip to Bermuda, since we're considering going on a cruise next month. I am now really interested in going back!
Thanks for coming by to visit JamieSanford.com. If you enjoyed reading this post, please follow @JamieSanford on Twitter, subscribe to the RSS Feed or subscribe via email so you'll always be updated of my latest posts! Just enter your email address below and click the Subscribe button.