Here are all of the other Instagram Roundups!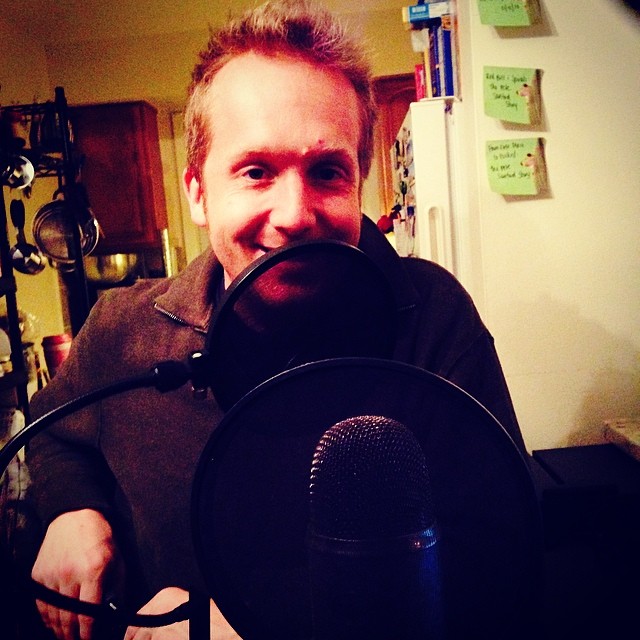 Recording with David.
Throwback Thursday was waaay back. This is my grandfather, circa 1930.
The sun was out! I was pale as usual.
Went to see Waiting for Godot on Saturday night, took a walking selfie on the way back to the car.  Like you do.
Will made this for me on Sunday. Crepes layered with strawberries and Nutella. Ridiculously good.
We had not noticed it before, but the Haagen-Dazs Concerto Timer app is so brilliant.