Here are all of the other Instagram Roundups!
Continuing on the 100 Happy Days, sharing the Britto that hangs over my dining table.
If you aren't using Timehop, you totally should. I got to see this picture I posted of my friend Natasha and I at a Britney Spears show 5 years ago!
Another Throwback Thursday featuring Dad!
David and I went to Feathers on Friday night, and Mimi Imfurst was giving big hair.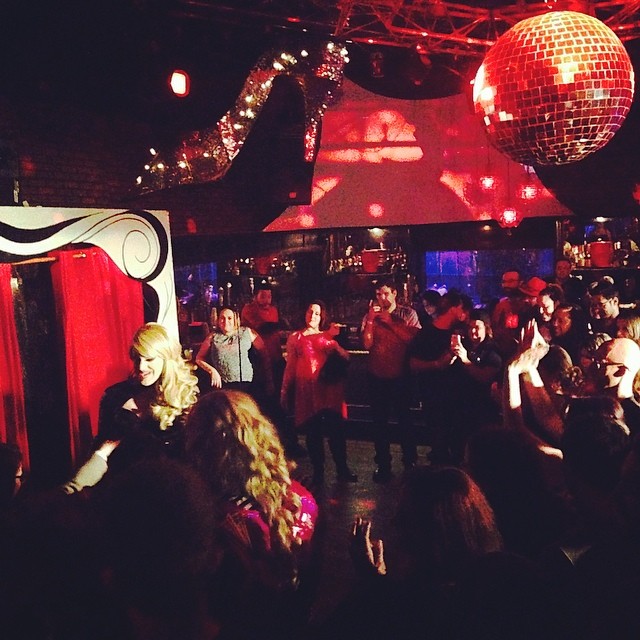 Mimi's special guest was Miss Pandora Boxx.
Happiness is anything with antlers, including this new cardigan.
William went into the grocery store alone (I was in Harmon) and he surprised me with this copy of Martha Stewart Living. I'm guessing he hopes that I can master macarons.
We didn't make macarons, but instead tried out a carrot cake, using Mom's recipe. It stuck to the bundt pan more than I would have liked, but all errors were soon coated in icing! I'm very pleased with the result, and it is totally delicious.