Here are all of the other Instagram Roundups!
I live very close to the stadium where the Superbowl will be held. My town is full of merch. However, I don't live in NY, I live in NJ, so I don't understand why NJ isn't first! Wtf.
In more New Jersey news, Chris Christie is in a big pot of hot water, and I received this Daily Kos email chock full of hilarious headlines.
I had a long period of going through more of the family history box over the weekend, and part of what is in there is a weird collection of pop culture things from the 30s, 40s, etc. It turns out that Lou Gehrig's open casket was on the cover of the NY Daily News.
Another find from the box, an art piece that I am unsure about. Doberman or horse head?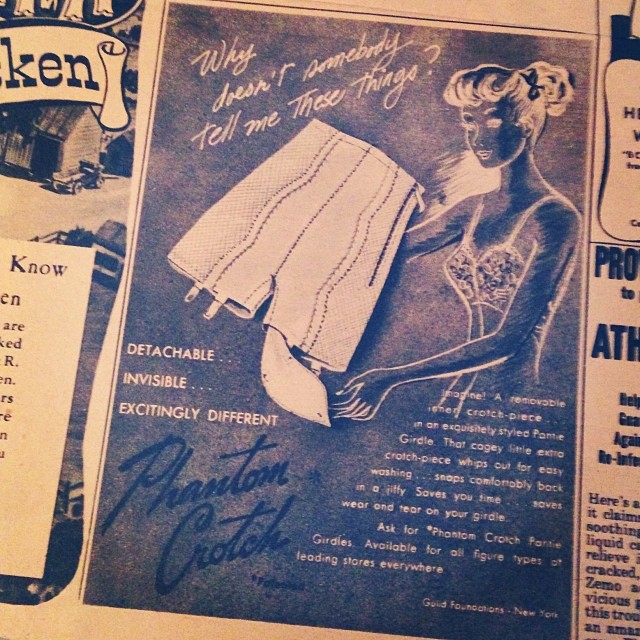 Looking through some of the newspapers, I found this amazingness. Does it not sound like a product for a drag queen? Phantom Crotch, you made my day.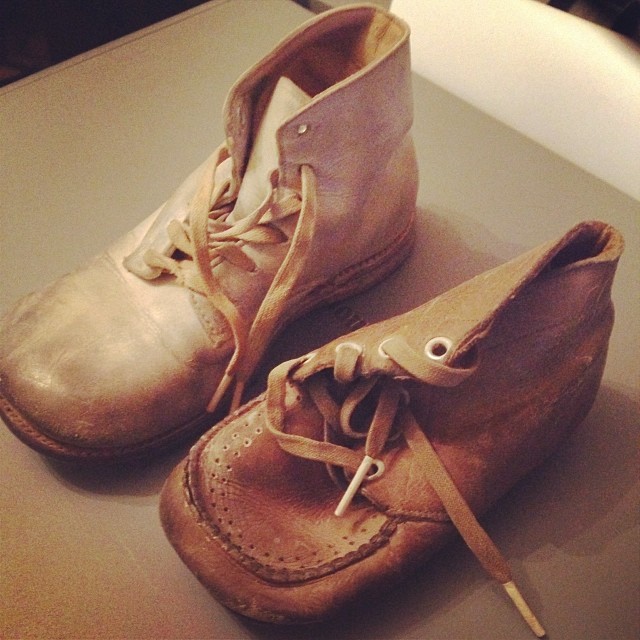 I also found mismatched baby shoes. Rumor has it that these were my dad's and/or my aunt's shoes. They are surprisingly well-made, but I guess a lot of things that are this old are.
More on family history soon.