Here are all of the other Instagram Roundups!
It had started chipping when I took this, but Mysterious Curse by Orly has been pretty great.
I then stuck with blue. The base is OPI Suzi Says Feng Shui, with dots of Essie Mesmerize.
It's probably a whole blog post, but I've been on an organizational kick. As I said when I posted this, 17-year-old me would see my enthusiasm over this purchase and possibly attempt suicide. I would like to tell 17-year-old me that I am fully capable of enjoying Nine Inch Nails whilst having an organized closet.
My A England package came! I think I got in before they stopped shipping because of the Royal Mail dramatics.
I bought this hood with a scarf attached from ideeli a while back. It is the warmest.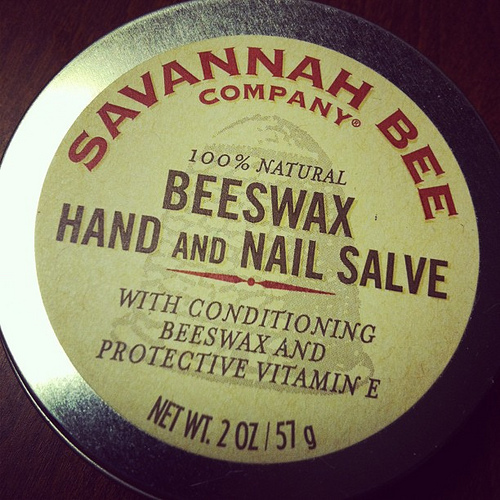 I found this Savannah Bee Company Beeswax Hand and Nail Salve untouched in my nightstand. It's a bit greasy but the moisturizing is serious.
This is the current state of my car. It fell victim to bad driving in the snow. You can see that the impact was enough to move my car since I did not park like that in the space. I'm in a rental waiting for the money to come from the insurance company. Old as it may be, I LOVE my car and this made me really sad.