Here are all of the other Instagram Roundups!
Last one of 2012, Christmas edition.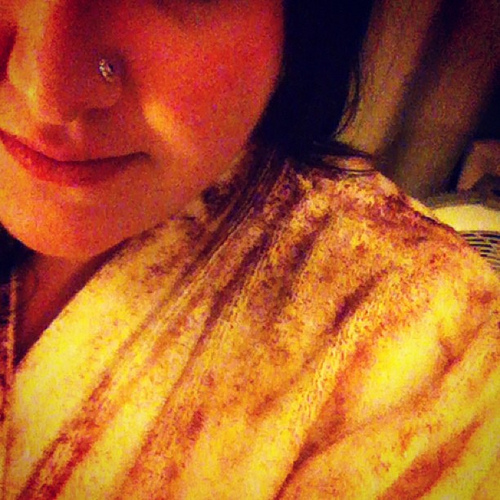 Colored my hair before we were leaving for Florida. My hair dye robe looks like a crime scene.
My holiday headband collection grows. They are supposed to be deer but Will says they look like hamsters.
Different headgear when we got to Florida. Big horns with LEDs this time.
The Courtney Campbell Causeway. Always full of memories on the ride to Mom and Dad's house from the airport.
My nephew Cooper!
Will and my brother Pete putting out corn to attract deer for viewing purposes. We have seen 4 bucks this week, and lots of does as well.
I went to Publix with Dad. I even got carded for wine!
We went to the Oldsmar flea market for a look around. This place is legendary.
Dad gave Will instructions on cleaning shrimp. Will wore the best apron ever.
Me with Nan.
My sister Robyn, Mom, and me.
Mom and Dad's new Christmas tree. It is really beautiful.
Mimosas on Christmas morning are a tradition in the Sanford house. Dad made the OJ fresh, it was super delicious.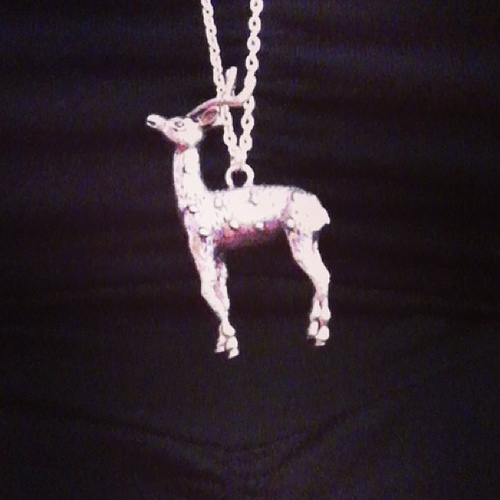 Mom ordered this necklace for me from Etsy seller Fierce Deer. I'm proud of her for ordering online.
Nana brings the caroling books over and we sing carols after dinner. These carol books were printed in 1968.
Our last Christmas photo. We are sleepy on the couch, but Will is still wearing his paper crown. It was a lovely Christmas.