Here are all of the other Instagram Roundups!
Still using Instagram for now. The new Flickr app kicks ass though.
Random stamps from sending out my international holiday greetings.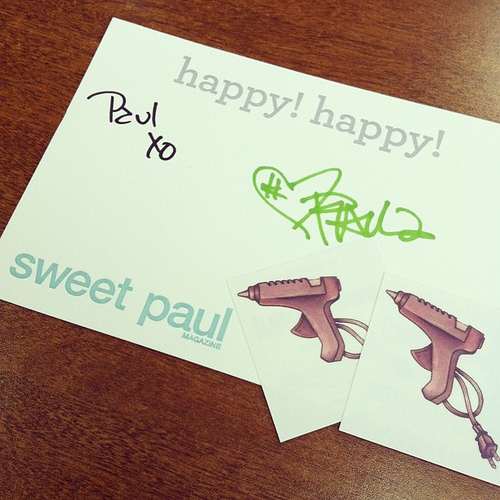 Amazing holiday greeting from Sweet Paul Magazine, including GLUE GUN TEMPORARY TATTOOS! So awesome.
Early Christmas gifts! Gorgeous things from MAC.
…and in the other box was The Jaws Log, because I am random. I am nearly done reading this book, it is fantastic.
I also read this amazing piece on Trent Reznor in The New Yorker. I'm sure that industrious types can find the article online, but Will kindly bought me a copy so I could read it. Really spectacular.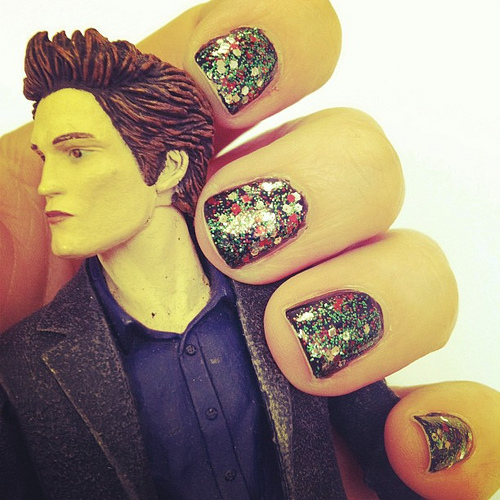 Took this unfortunate picture of my holiday manicure, that I will have to re-do before traveling, since the polish is coming off quite a bit now. It's a mix of 3 different polishes, and it looks like Christmas threw up on my nails. Would it be weird to add something about moisturizing my cuticles more often to my resolution list? Also, Tiny Edward.
Thanks for coming by to visit JamieSanford.com. If you enjoyed reading this post, please follow @JamieSanford on Twitter, subscribe to the RSS Feed or subscribe via email so you'll always be updated of my latest posts! Just enter your email address below and click the Subscribe button.