Here are all of the other Instagram Roundups!
Wedding Edition!
We've had the good fortune to attend 2 weddings in the last month. We had a ball at both of them.
Here we are getting cocktails at Tiffany and John's wedding. Not sure why the picture is so crap.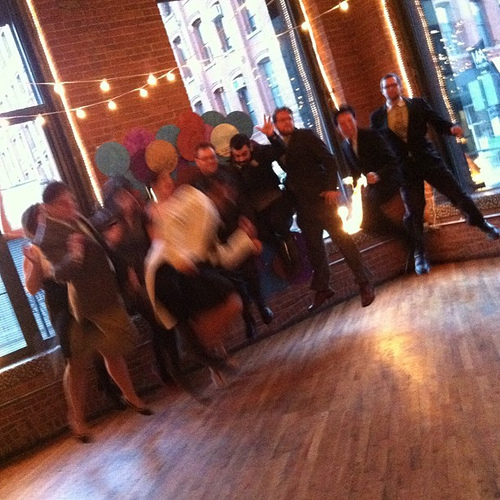 The jumping picture. Hopefully the photographer has less blur than me. I'm sure she does.
Tiffany's hair had LIGHTS in it. It was super easy to find her all night, and looked amazing.
We also had wedding bingo. I did not win but I totally saved my bingo card.
Natasha and Jason's wedding was less than a week later. Here is me, Will and Natasha's daughter Cheyann in the hotel shuttle on our way to the wedding location.
I found Karla and we took our standard photo. Love.
The only Instagram shot of Natasha, you can see her gorgeous wedding dress. She looked stunning.
Me and the girls, in line for the photobooth. I knew we were gonna have some shenanigans in there, and we delivered.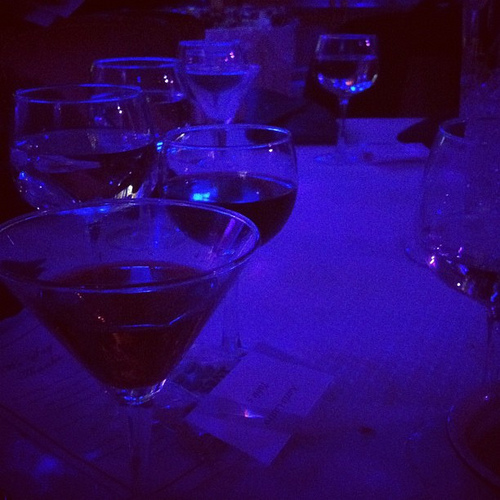 Aftermath photo of our table. Lots and lots of drinks. A good time was had by all.
Both weddings were a blast. No more until February and then another in June!
Thanks for coming by to visit JamieSanford.com. If you enjoyed reading this post, please follow @JamieSanford on Twitter, subscribe to the RSS Feed or subscribe via email so you'll always be updated of my latest posts! Just enter your email address below and click the Subscribe button.