Here are all of the other Instagram Roundups!
Peeps = Instagram GOLD.
I posted this image of my tough siblings Robyn and Pete on National Siblings Day.
We bought this blue chair at an estate sale to replace the awkward zebra chair we've had for a few years. This chair had been in the house for about 30 years, and for 30 years before that, was in an office at Prudential.
I ate one piece of the tuna, it just wasn't my bag. How beautiful is this though?
We had really wonderful weather when I was in and out of the city for the Tabletop Show at 41 Madison. You cannot beat this view, no matter how many times you see it.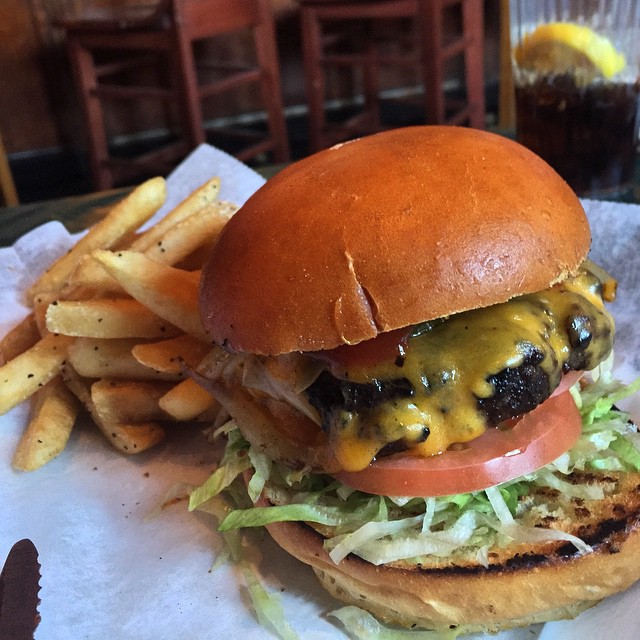 More food, sorry. This burger was so beautiful that I had to. Also, delicious.
Then I went all sneaky to Florida for Mom's birthday, and went to Nan's house to surprise her too!
Mom and I got pedicures and then I baked a peach cobbler while she prepared shrimp. We had a lovely time.
We played Sequence, because it is what we do.
We also did some fishing in the backyard, because Mom and Dad have a lake back there, so why not? We throw our fish back because the gators need something to eat. We saw a gator right after taking this photo.