Here are all of the other Instagram Roundups!
Hurricane Sandy edition!
Power has been back for a few days but it has taken a minute to catch up. We were EXTREMELY lucky in that all we really had to deal with was 4 days without power and the ongoing gas shortage issue, but we are fine. I encourage everyone to get out and donate and do what you can to help the people who are still without power, or who can't be in their homes.
A shot of the window, covered in rain. Note the tree you can see on the left there.
Not too long after the last picture, our power went out. Our apartment smelled good because all of my emergency candles were scented.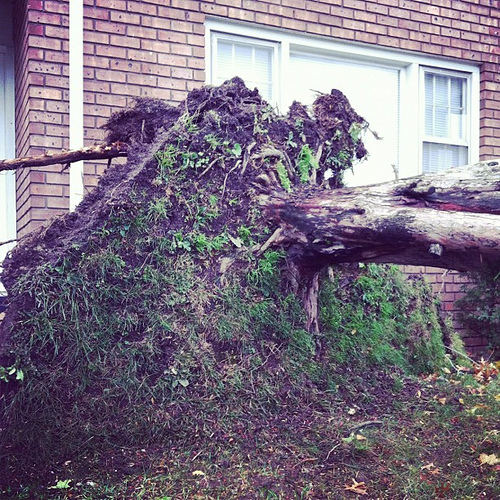 This is the tree I mentioned earlier. I actually watched it fall over, after watching it flail about for a few hours. Insane.
Our little tree was nothing compared to some of the massive trees we saw in our town that had been pulled out of the ground.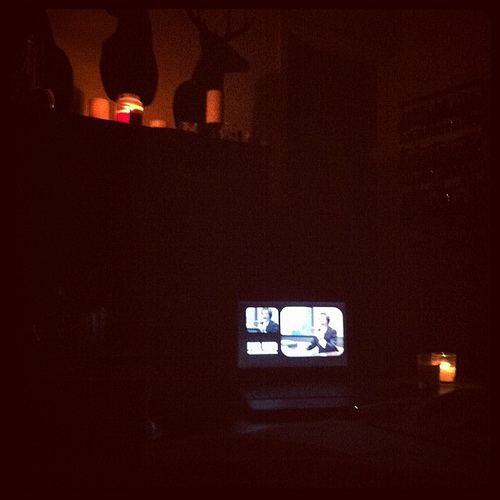 We used our 2 netbooks to watch videos in the dark. As soon as the daylight was gone, there was really nothing to do. Sitting on the couch with candles and Anchorman was a good time.
We took the opportunity to clean out a storage closet in our living room. We went to Home Depot to buy storage containers (perhaps not the best idea) and this was the sign outside.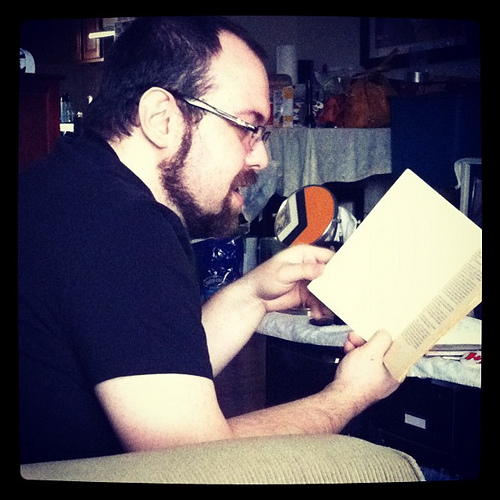 Later that afternoon, I hid under a blanket while Will read to me from a Brazilian health textbook from the 70s. Please excuse the hot mess of storm supplies and whatnot.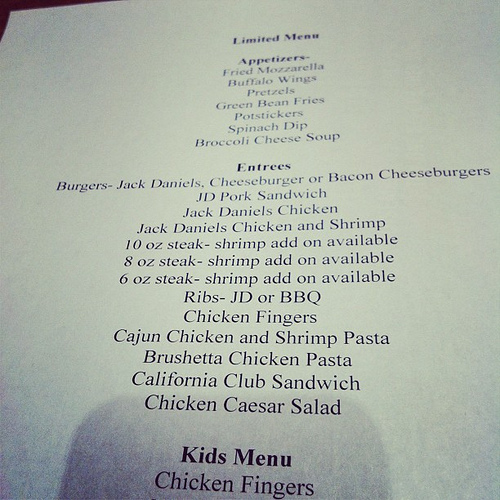 We went out for dinner on Thursday and found that Friday's had just opened. This was the limited menu offered to us. We were just happy to be somewhere with lights and hot food.
…but they had vodka and cranberry juice, which made the whole limited menu thing even easier.
We got our power back on Friday afternoon. My thoughts are with everyone who will be dealing with the aftereffects of this storm for a long time to come.