Here are all of the other Instagram Roundups!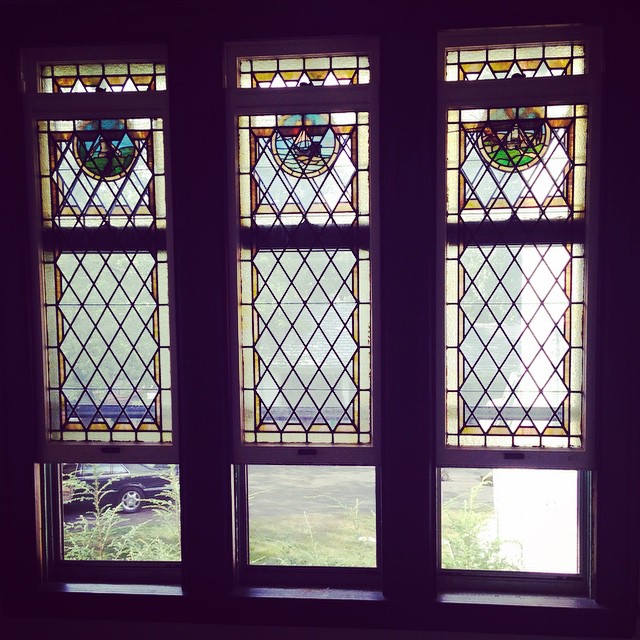 Amazing windows at one of the estate sales.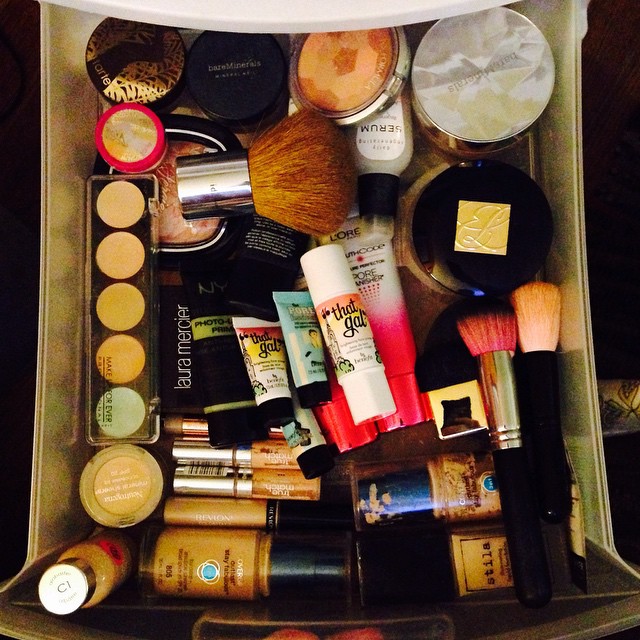 I can't wait for the day I get a proper vanity to store my makeup, because it's all in a rolling set of drawers right now. I managed to organize it a bit more this week.
Awesome estate sale clock.
Awesome estate sale bathroom! Seriously I can't get enough of these old houses.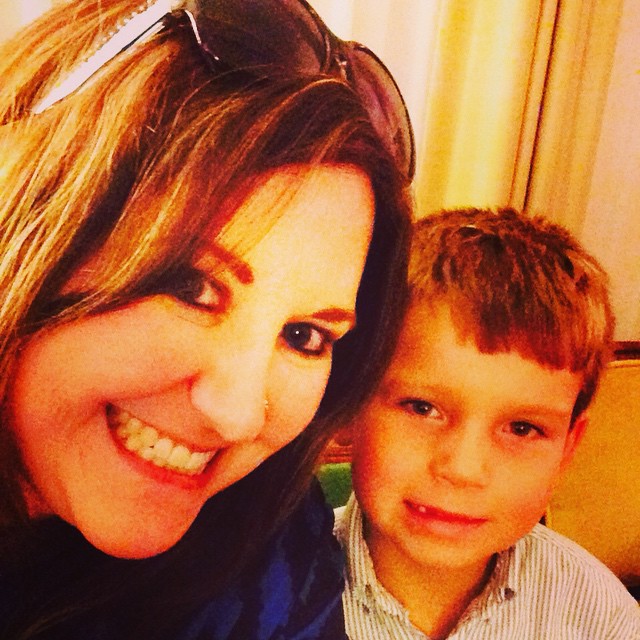 I had a chance to spend a few minutes with my cousin Frankie. He's darling.
Mom and Dad were here for a short few days and so we went to some NJ vineyards on Saturday. There is a LOT of good wine being made here.
Mom left me flowers, along with scented things, a fuzzy pumpkin, and a tablecloth. I'm ready for fall now.