To see all of my travel posts, click here.
I gave a glimpse of the Red Caboose Motel back when I talked about my Amelia Earhart luggage, but I wanted to talk about it a bit more.
All images taken with the Sony NEX-6 and the iPhone 6.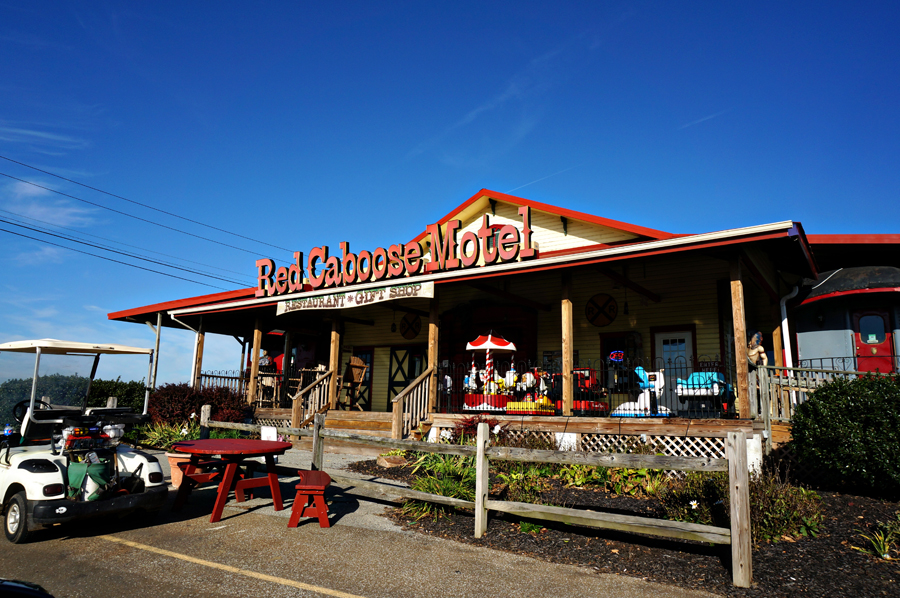 I found out about the Red Caboose motel from a coworker, and didn't ever tell Will about it, planning to surprise him with a visit. The motel is super close to the Pennsylvania Railroad Museum, and right next to the tracks for the train ride you take across from the museum. There's definitely a theme.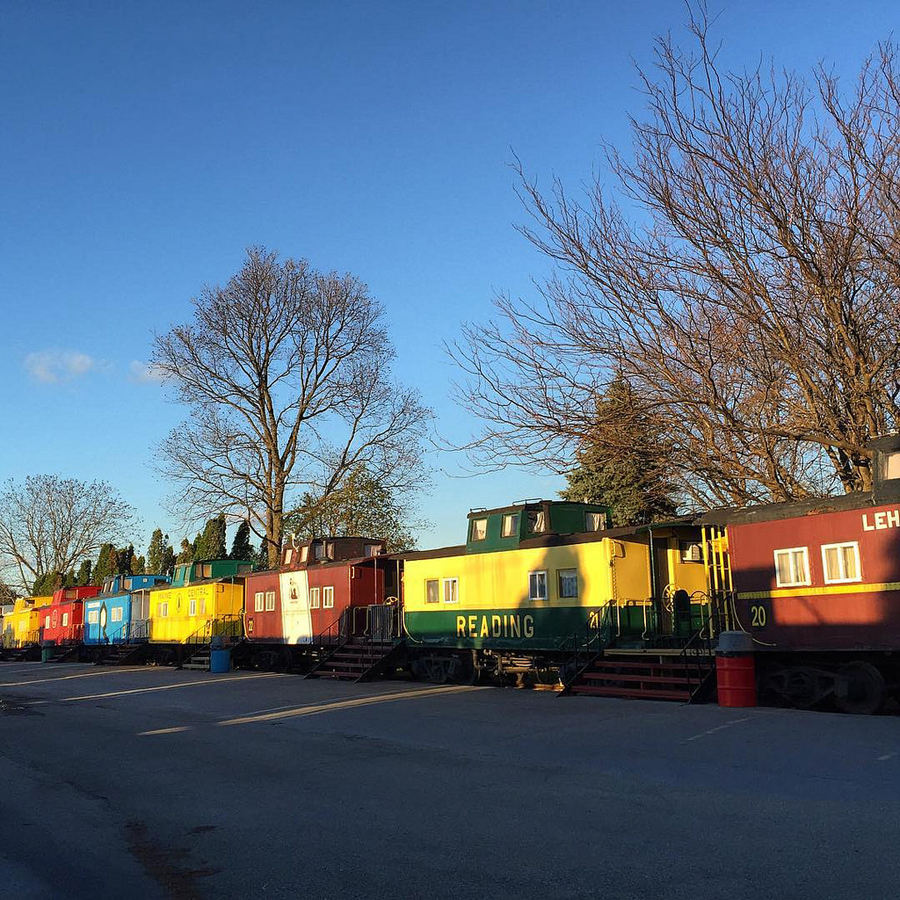 The hotel is definitely an experience – the charm of stepping onto a platform to get into your car is quite lovely.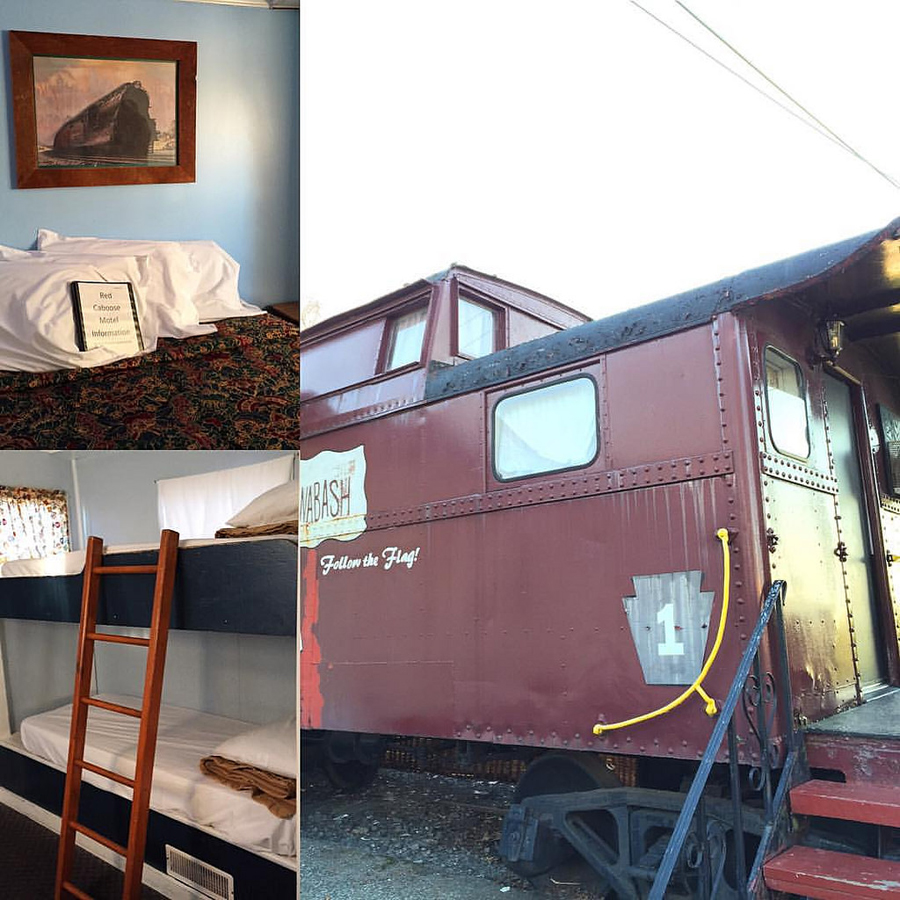 Here's a look at our car, number 1, and 2 shots of the interior. This is not a fancy location. I didn't expect it to be, and I was correct. It isn't fancy. It was also quite cold that day, the heater was definitely needed. Train cars are not really insulated. In addition, we didn't have the best night of sleep, the mattress left much to be desired, and the pillows were lacking. (However, can I just say that the pillow thing is a problem at most hotels I go to? It's ridiculous.)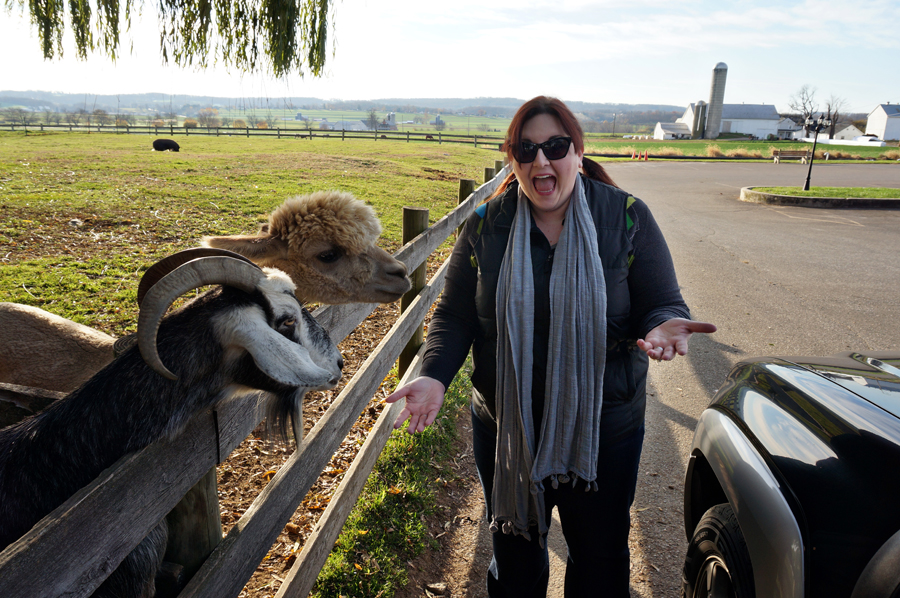 They have a selection of animals and a feed dispenser. I am a sucker for any such experience.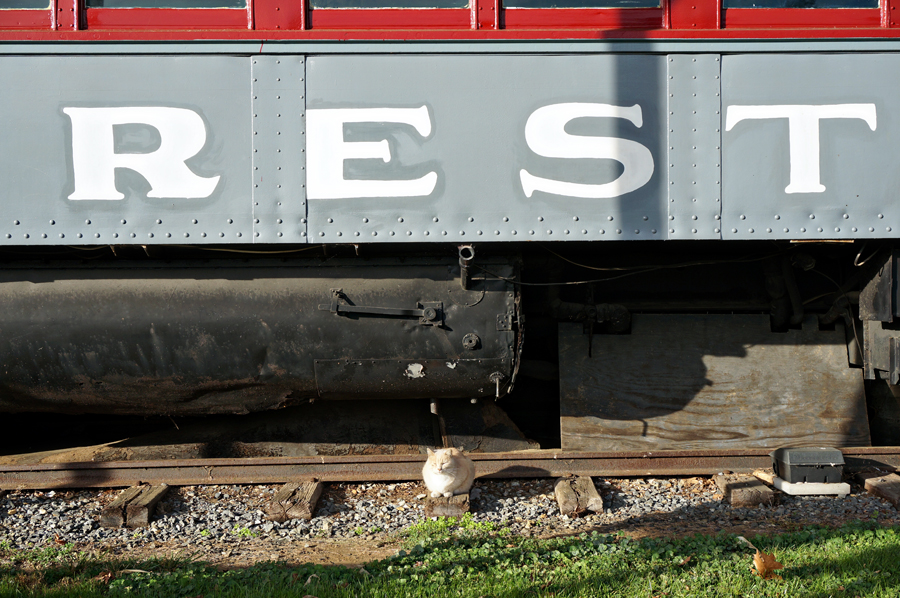 There were some random cats hanging around as well.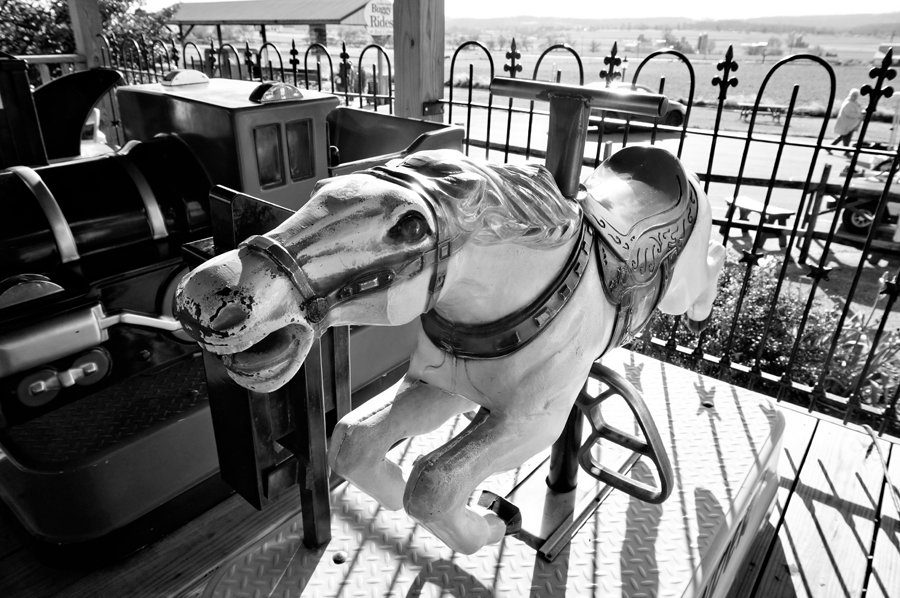 (This photo has been altered, this lighting does not occur in nature.)
We ate breakfast in the diner, it was quite lovely. There is even a soundtrack of train sounds playing for realism.
I recommend a stay at the Red Caboose Motel. I can't say I recommend more than one night, but the experience was something that we will certainly never forget.