To see all of my travel posts, click here.
The Myrtle Beach posts: Part 1 | Part 2
I took so many photos in Myrtle Beach, and one of our last stops before heading to Charleston was the boardwalk area – before going back on to Route 17 to make our way to Charleston. I am happy to realize, when looking through these again, that there are so many people in our world that appreciate good design and branding. It is such an obvious, important piece of business, and Myrtle Beach is a great example.
All images taken with the Sony NEX-6.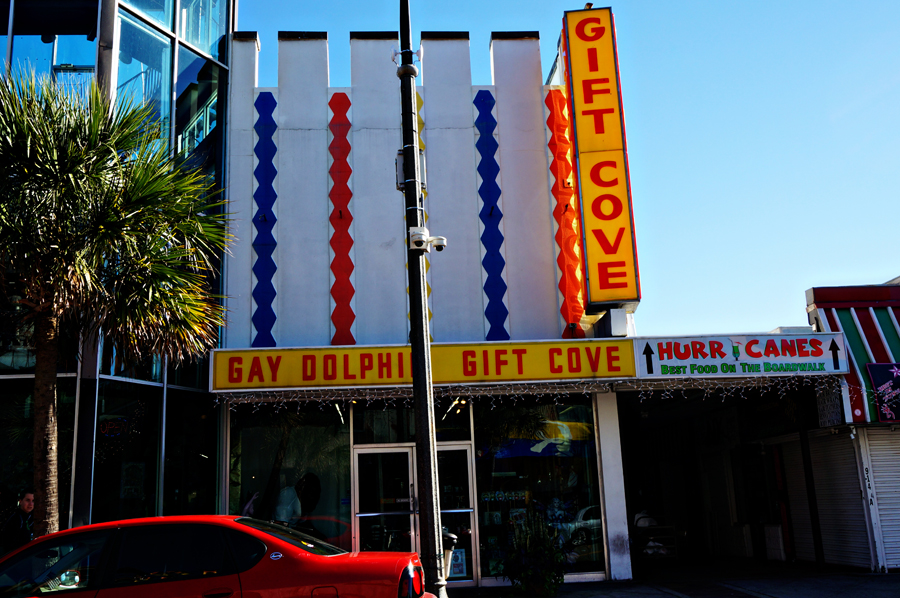 The Gay Dolphin Gift Cove is actually listed on Roadside America. I bought the Roadside America app before we left, it was a great way to find local things to check out.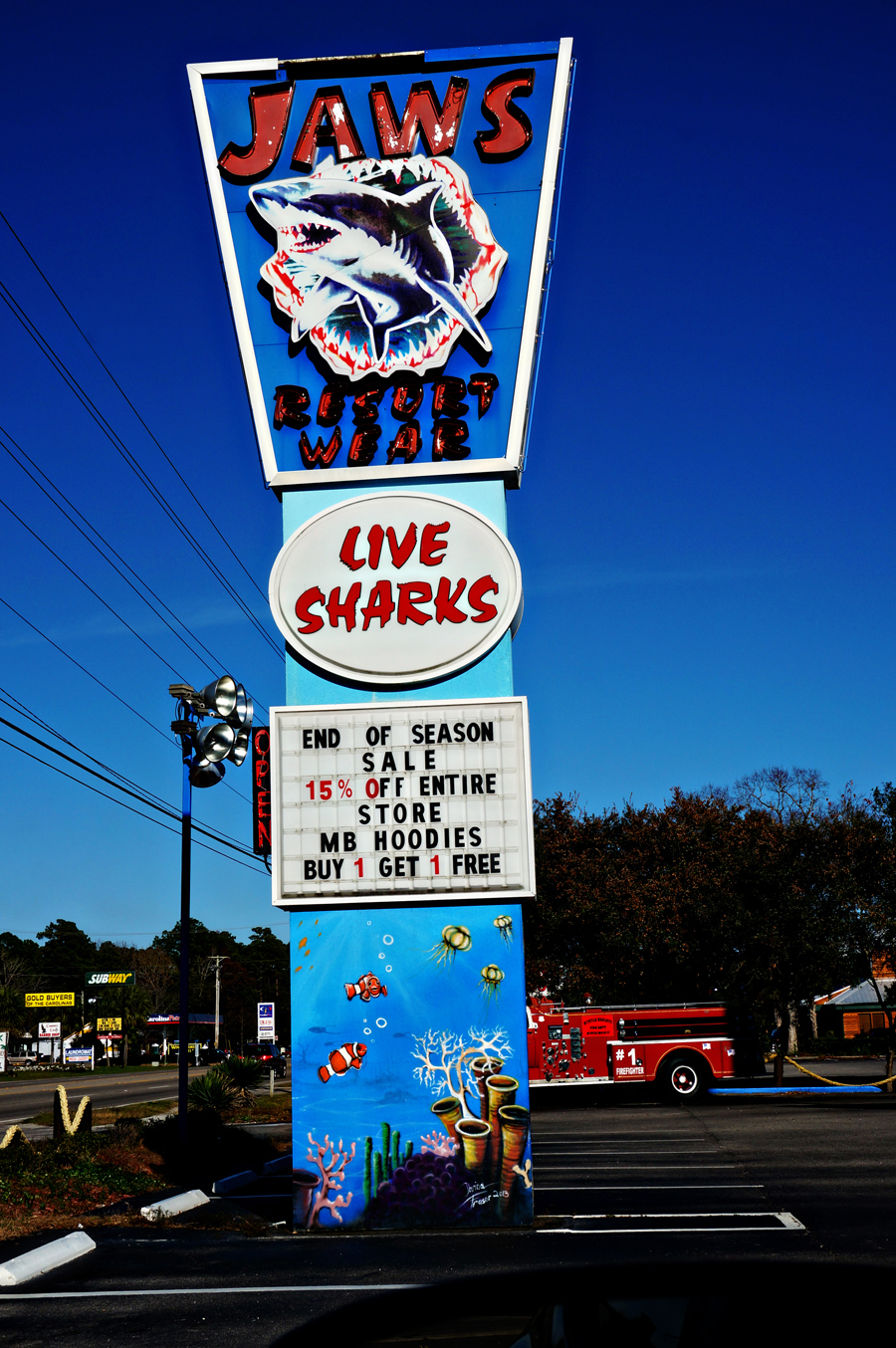 Our next stop is Huntington Beach State Park, but we had a great run in Myrtle Beach. I can't wait to go back again.
Thanks for coming by to visit JamieSanford.com. If you enjoyed reading this post, please follow @JamieSanford on Twitter, subscribe to the RSS Feed or subscribe via email so you'll always be updated of my latest posts! Just enter your email address below and click the Subscribe button.