I am looking forward to getting back into some regular shopping and gift posts, and I'm starting out with a few items from FishsEddy.com, which I heard about from Lucky magazine.
Mini Hand
I have hooks on the wall in my bedroom for my necklaces and bracelets, and a little metal tree that I use for the majority of my rings.  However, if I put my everyday rings on the ring tree, I forget to wear them.  This 7.25″ mini hand would be perfect for storing my everyday rings between wearings.  This mini hand is a steal from Fishs Eddy at $5.95.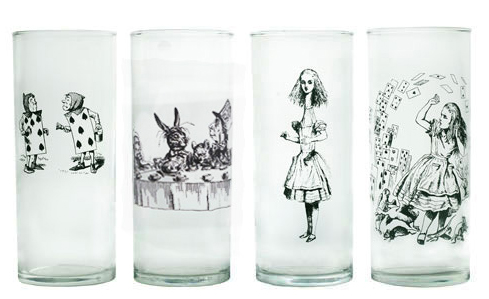 These glasses are perfect for when you're having a small glass of juice or some water – or some wine, if you're feeling French and rustic (I watched Jamie Oliver drink red wine out of a glass just like these earlier today).  Plus, why have plain glasses when you can have these Alice in Wonderland-themed ones instead?  The set of 4 Alice glasses is available from Fishs Eddy for $20.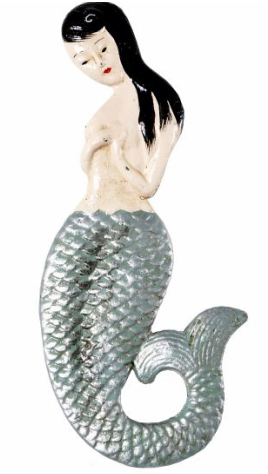 I love a mermaid – check out my Christmas tree and you'll see more than a few.  However, I don't collect them in any other instance other than tree ornaments.  I bought a chubby mermaid a while back for my tree and fell in love with her, and started picking up mermaids.  Anyway, I could definitely get behind adding another cute mermaid into my home, and this cast iron bottle opener is a perfect option for that.  Plus, she's brunette and I don't see enough brown-haired mermaids.  The mermaid cast iron bottle opener can be purchased from Fishs Eddy for $18.95.