My friend Kelly Kreth is back to share her holiday wishlist! Mine is coming up later this week. Check out Kelly's blog, You Might As Well.
Seasons Greetings Cyberfriends, you may remember me from my three-part holiday wishlist two years ago. While this year's isn't as lengthy, there are still some things I've been coveting that I'd like to share with you. Most are eager for a White Christmas, but my list will surely illustrate I'd much prefer a black, white and red one.
1-Because I have both a bladder disease (interstitial cystitis) and Lyme disease, there isn't much I can drink except water and herbal tea. So I tend to drink seltzer daily but all those bottles take up such room in the fridge and getting cases delivered is expensive and time consuming. I recently came across the Sodastream seltzer machine which turns tap water into a fizzy delight in under a minute. I have a black, white and red color scheme in my home so I really love this one: Price range: $79.99-199.99
2-Continuing on this desire for only black, white and red things. You can see the extent of my disorder here and here, not to mention my tree:
I recently saw this nutcracker  on the cover of a Crate and Barrel catalog and bought it for my god-daughter because she collects them and this one is the coolest with tats on his guns. The Inked Nutcracker was $29.99 but appears to no longer be in stock.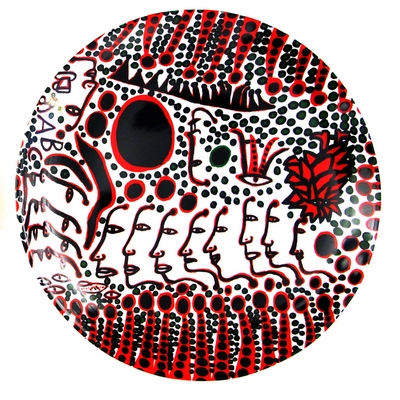 3-I also love this decorative plate not only because of the color scheme, but also because of the subject matter and title: Yayoi Kusama Ceramic Plate: Women Wait for Love, But Men Always Walk Away, $45
4- A friend recently turned me onto the Persian artistic team of Icy and Sot. This print, again, thrills me not just because of the color scheme but also because of the theme.
Icy and Sot
Edition: Edition of 100
Media: Screen Print on paper
Year: 2012
Dimensions: 50 x 70 cm
Price: € 80,00

5- Everyone, and I mean EVERYONE, needs one of these and for only $5 you can get them as stocker stuffers for the whole family. In fact, the site, www.fivedollarfinds.com has some of the most creative and kitschiest things you will not only want but will also NEED. You can get every hard-to-please gift recipient on your list at least something they will love for only a five-spot.

6- I guess by now you are sensing a theme in the color scheme and the theme of heartbreak, limerence, loss and longing. So be it. I love this Haring-inspired ottoman and if you can live through the aural ear-rape from the site when you log and the hideous music starts, order it while it lasts. Keith Haring Men w/ Heart Ottoman, $325.00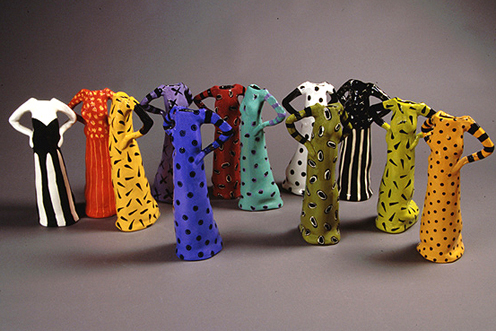 7- Here's an interesting story, the summary of which is here. In short I was thrifting at the local Salvation Army and came across a black and white figure vase that I coined my Lovely Lady. It reminded me of Gaultier of the early 90s so for $6 she was mine and resided in my dressing room/closet. Then by coincidence I happened upon others in the Museum of Art and Design gift shop and would now love a companion for my Lovely Lady. I love the black and white polka dot one. I think they'd like to dance with each other as I dress. 12″ Tall $80.00 each

8- I have wanted these Perrin Paris gloves for years.  GLOVES – QUELLE HEURE EST-IL ?, $565—

and also this clutch, and in fact my ex-boyfriend had promised he'd get it for me for my birthday, and he never did. But then again he promised a lot of things, like not to cheat and lie. Capital Clutch, $995


9- There is a Costco in Manhattan and while I don't have a membership I've been lucky enough to go a few times with those that do. I would love my own membership: $55 for a year.


10- Although I was thankfully unaffected by Sandy, I do not have renters insurance and if damage had occurred it could have been financially devastating. I still haven't ponied up and gotten it. It makes the perfect gift for anyone in the tri-state area.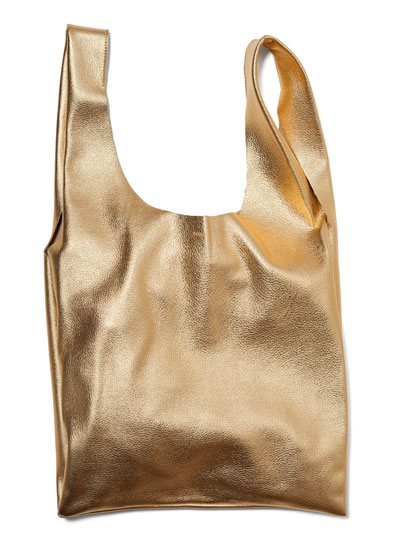 11- And because everyone needs a little sparkle and shine on the holidays, this bag: Baggu Medium Leather Bag $160, $160.00
Or

12- The smaller, more affordable version: Baggu Medium leather pouch, $40