I LOVE THIS.
President Obama's team did an AMAZING job on their merchandise during the election, which I wrote about here. (Unfortunately I linked out and the images are broken now.)
So, I went back to the site to check and see if they are continuing the work of creating things that people might actually want to wear, and I see this shirt.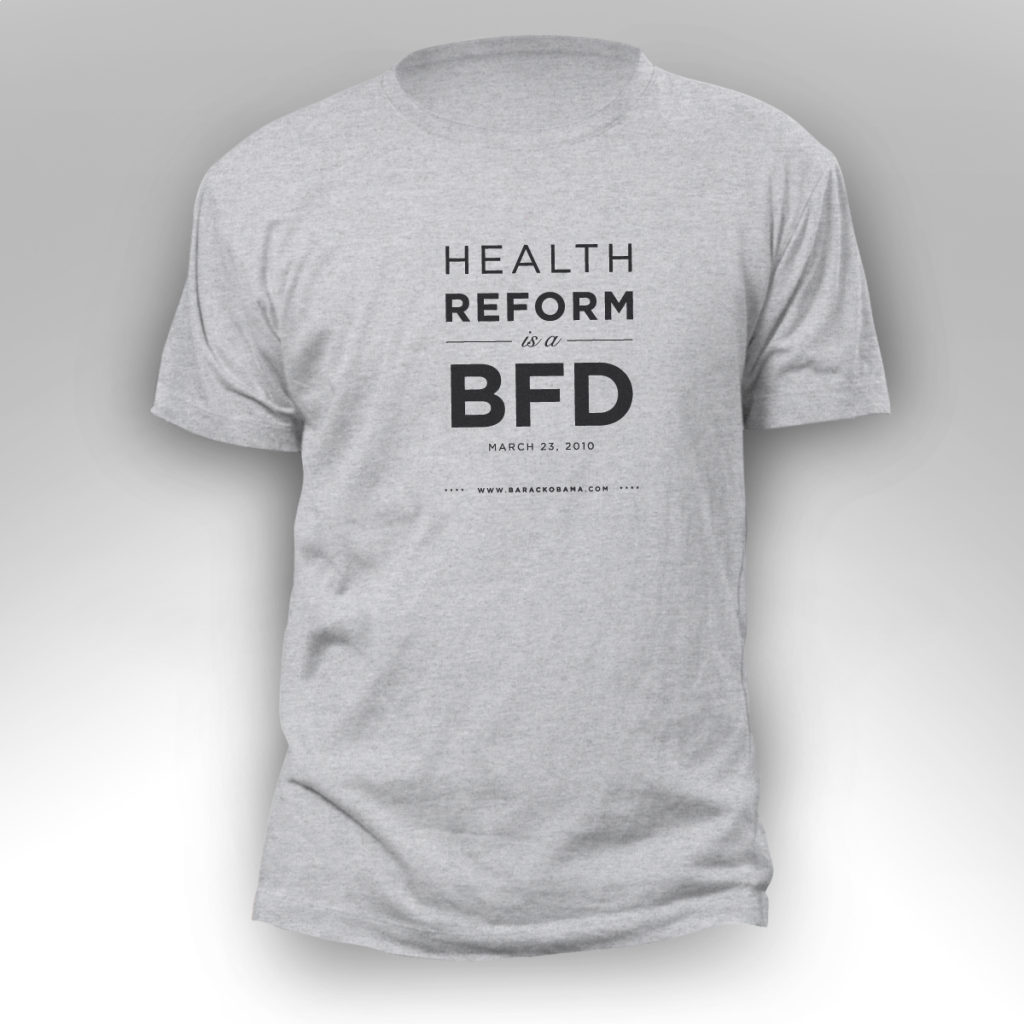 It is humorous thanks to the use of "BFD" but also gets the point across.  I love it.
Of course it would have been more timely to buy it before the vote, but it is still a good item for a pop culture collector.  This shirt is $25 on BarackObama.com.
Thanks for coming by to visit JamieSanford.com. If you enjoyed reading this post, please follow @JamieSanford on Twitter, subscribe to the RSS Feed or subscribe via email so you'll always be updated of my latest posts! Just enter your email address below and click the Subscribe button.