It's a little odd that Pier One carries Halloween ornaments, but since they also sell a little black spooky tree thing, I guess it makes sense.
And usually, I lean towards the more macabre side of Halloween, but these are ridiculously cute and I love them.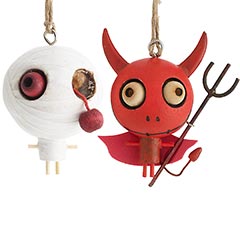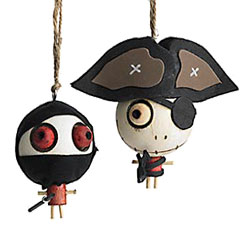 These are serving a bit of a "Nightmare Before Christmas" vibe, which I really enjoy.  These cute sets of 2 ornaments each are available at Pier One for $4.95.  (Click on each image to visit the product page.)
Thanks for coming by to visit JamieSanford.com. If you enjoyed reading this post, please follow @JamieSanford on Twitter, subscribe to the RSS Feed or subscribe via email so you'll always be updated of my latest posts! Just enter your email address below and click the Subscribe button.