Today's guest blogger is Temi from Tiger Tem's Fashion Bites!  Her blog is fabulous overall, but I have to admit that the section focusing on her wedding was especially interesting to me – as it ties in with my work with Noritake, where I am exposed to much online wedding/bridal content.  Absolutely stunning, Temi has fantastic taste – and our opinions on 2011 Golden Globes fashion almost totally match up.
---
Thinking about a wishlist in mid-January really makes you focus on what you really, really want. After the excessive frenzy of parties, outings and gifts for the Xmas holidays with its inevitable consequence of doing a lot of shopping for yourself while you're out getting gifts for others. Really, what else is a girl to do when confronted with nothing suitable for your BFF and a perfect fitting (insert appropriate item)…and it was the last one…and it was your size? Exactly.
So, I sat at my computer, gazing at my favourite Xmas present that I've gotten so much use out of already and started thinking about what I really, really would like.
I definitely feel very, very, very lucky. I have a life full of love, laughter, travel, great family, great friends, excitement, adventure and light.
So first on my list, is something that every winter I get very obsessive about. Fur. I have a fabulous faux fur collar that's been worn with pretty much every coat and jacket I own this winter, a beige tweed jacket with a plush fur collar, the most gorgeous tan suede & leather fur lined boots that look a lot like these but with a 4-inch heel which I bought about 8 years ago (history repeats more often than we care to admit). Then there's the faux fox gilet, the fur trimmed tweed gilet, the fluffy fox ear muffs….which by anyone's account, is quite a lot of fur. But it's the one thing that tops my list EVERY. SINGLE. WINTER.
This Topshop beauty ticks all my boxes right now but I missed it! Imagine that. I blogged about it and when I went back to buy it….sold out. Ah well, the hunt will continue. And the perfect pimped out fur will remain on my wishlist.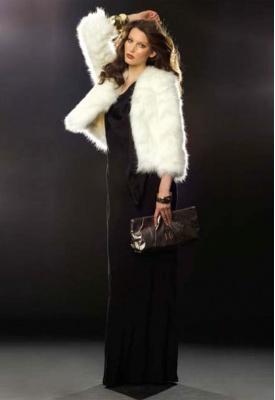 But this white Halston Heritage faux fur has caught my eye and it is on sale which is always a plus. And I love the retro glam style of Halston Heritage.
I'm completely in love with maxi skirts at the moment. I'm in San Francisco and in the past few days the weather has taken on a surprisingly spring-like sunny warm glow. I've been living in cashmere and merino wool jumpers and cardis and maxi skirts. This Donna Karan sequined maxi skirt, just about outshines everything else I've seen.
I've got a few friends getting married this year so I need one fabulous, versatile and hardworking dress. I'm trying to stick to my shopping philosophy of buy less and buy better. Buying better doesn't always have to be expensive. But it does have to fit like a dream (otherwise I won't wear it) and at the time I buy it I need to know when and where I'll be wearing it…..otherwise I'll probably never get round to it. I'm equally in love with both of these Topshop maxi dresses…but this time I won't wait too long before making a choice. They're both beautiful dresses, look as if they'd fit well, and would be super-easy to dress up or down and switch up the style with the right accessories. Speaking of which…
I've spoken a lot about my love of the genius that is Camilla Skovgaard. Well, I'm sure Camilla's lovely, but I'm actually in love with the shoes she designs. The Black Saw are a style classic and I'd love to own these. They're black so they go with absolutely everything but their edgy style makes them an absolute standout piece.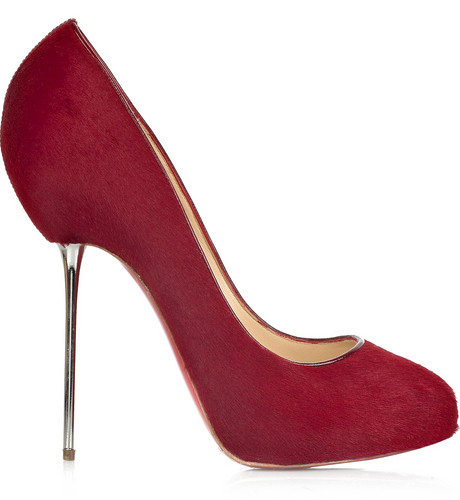 I wouldn't be me if I stopped at one pair of shoes so I'll share the other pair of shoes that have been getting some serious screen time. The Christian Louboutin Big Lips. The bright red. The calf hair. The ridiculously thin heel. The ridiculously high heel.

I love interesting pieces for our home. I like a good mix of warm, cosy and interesting. I'm married to an architect so sometimes it can get a little too interesting (spiky wall hanging?) and sometimes my choices can be a little too sparkly and furry for his taste (faux fur throw on the bed? I had hoped he wouldn't notice), but somewhere in between lies our perfect balance. And pieces like this Frank Gehry Wiggle stool are the pieces that make it home.

Paxton Gate in San Francisco is one of the most weird yet wonderful shops I've ever seen. They had me at hello with the very real looking unicorn in the window. (How did they know I had a childhood obsession with unicorns and I was mortified to find out they weren't real.) Every time I go in I find something amazing. Next time I'll be taking these home with me. They might help me fulfill my 2011 ambition of better timekeeping.

A good dose of the very sparkly stuff is always going to make it onto any wishlist of mine. Barneys New York has one of the most interesting collections of jewelery out there so its one of my go-to sites when I'm in the mood for a good ogle. This rather unusual ring by Hoorsenbuhs caught my attention last time I was on their site. Black diamonds feel more understated than the classic colourless diamonds and I love the detail on this ring. I'm an enormous fan of rose gold so extra brownie points for that!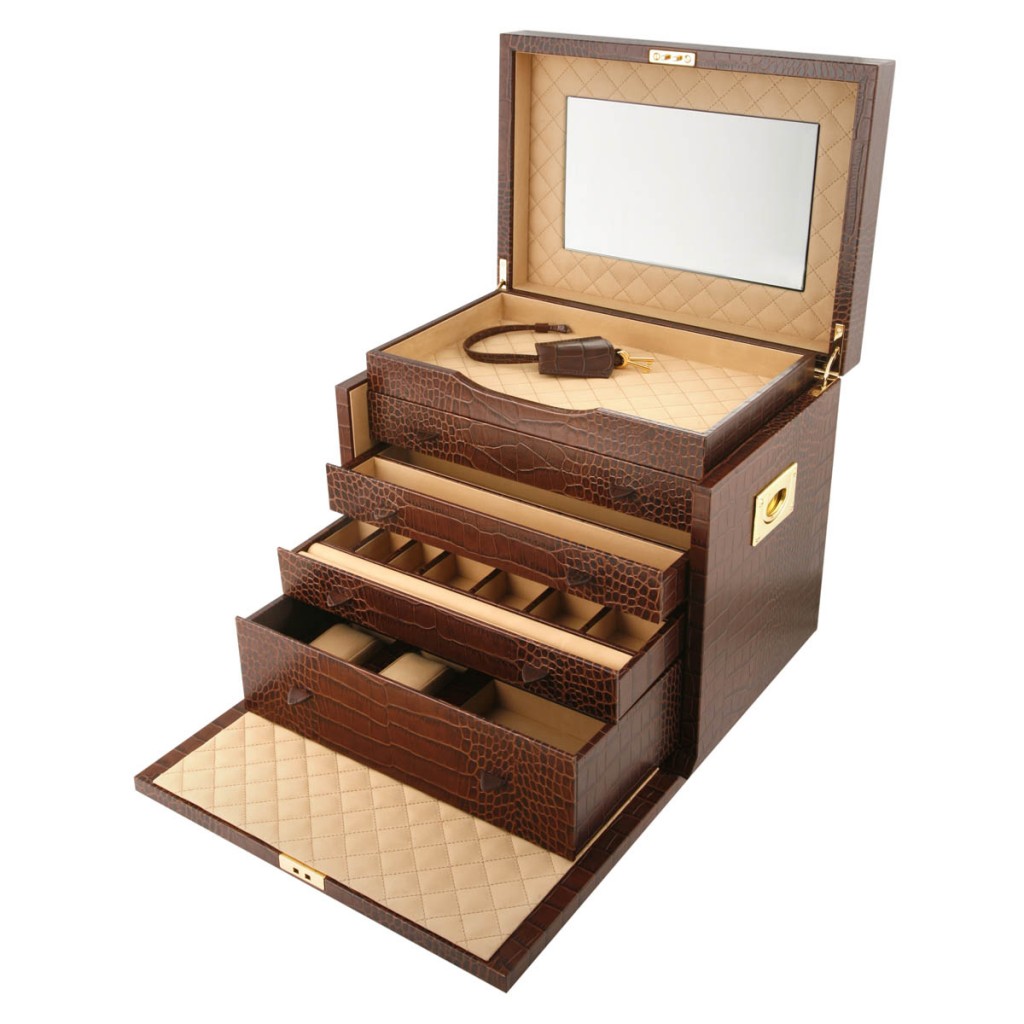 And a decadently sexy place to put all my sparkly stuff in would be fantastic. I've been in love with the Smythson 5 drawer jewelery chest since we met.
And that rounds up my wishlist. What a way to start the new year! Live your year in fantastically feminine glamour!
---
Thanks to Temi for a fantastic post! Check out her blog now!