This post inspired by Gala Darling, who is leading a wonderful movement this month called "radical self love."  Why not use Valentine's Day as an opportunity to love oneself?
One of the things that Gala has promoted is to purchase something with a heart on it, to remind you to love yourself.  My feeling is that while we're at it, we might as well get something pretty.  These items are all from the store of the Salvador Dali Museum in St. Petersburg, FL.  You should definitely go there if you have a chance, it's a wonderful experience.
Click on each item to go to its product page.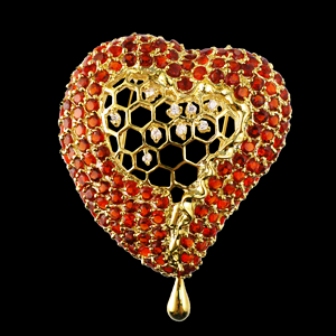 Dali Honeycomb Heart Pin, $135.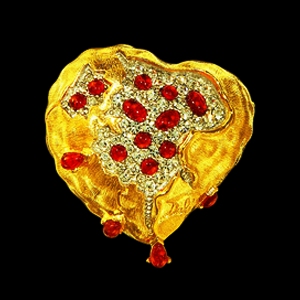 Dali Pomegranate Heart Pin, $100.
Dali Royal Heart Pin, $110.  (My personal favorite, this one was created in honor of the coronation of Queen Elizabeth II!)