Today's find is from the website of a shop in Austin, Texas.  A French art deco period desk, circa 1930.
It is fabulous, and quite expensive, but this is definitely a desk that you would have forever.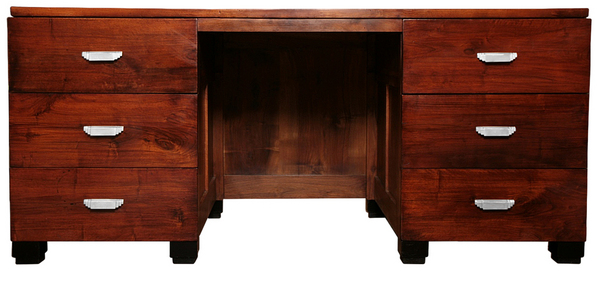 Description from the site:
Stunning French Art Deco period desk in solid walnut, six drawers with nickeled iron hardware, 1″ thick solid walnut two plank top, 1″ thick drawer fronts. Apron height is 27.5″, width of seating area is 24″.
This amazing desk is available from Jean-Marc Fray for $6,900.